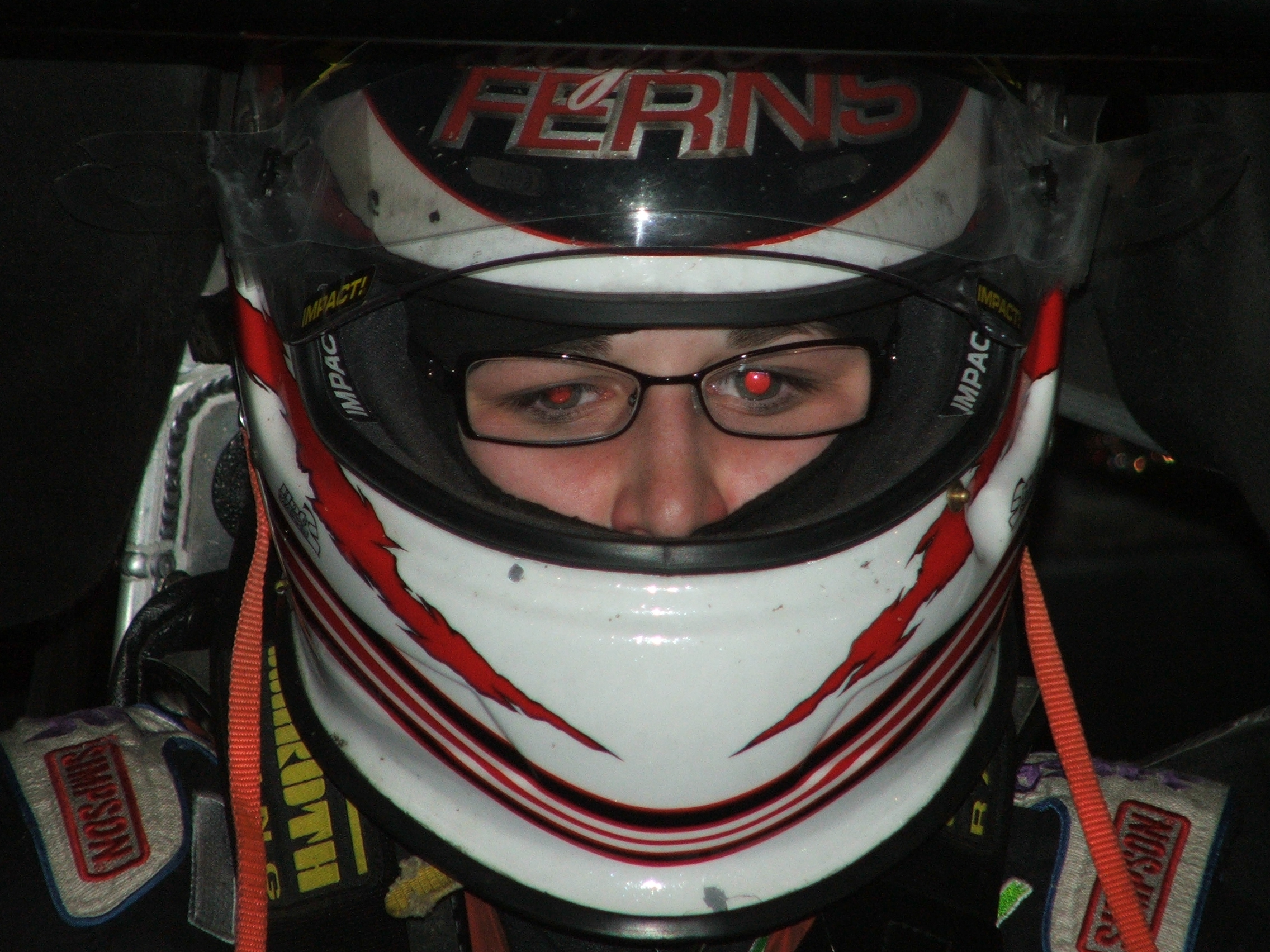 From Ferns Racing PR
Shelby Township, Mich.—Oct 27, 2011—Fresh off her championship winning season with the USAC Mopar D1 Midget Series, Taylor Ferns has been selected to participate in the inaugural Mazda Road to Indy Scouting Combine, Nov. 28–30 at Andersen Race Park in Palmetto, Florida.
Ferns, who is the winningest female in USAC history, will be one of 12 drivers to take part in the Mazda Road to Indy Scouting Combine, with fellow participants representing WKA, IKF, SKUSA, Rotax, TaG, Rock Island Grand Prix, SKUSA Central States Challenge, Heartland Sprint Series, Florida Karting Championship Series, Eastern Canada Karting Championship and Cal State Karting Championship Series.
"I'm really looking forward to going down to Florida and climbing in a USF2000 car," said Ferns. "It's been a really good season and to receive an opportunity like this is such an honor. It's great that USAC is a part of this program and I am very grateful for all of their support."
The native of Shelby Township, Mich. turned laps on a road course for the first time in her young career in 2009 at Sebring International Raceway in Florida, as part of a three-day program with the Skip Barber Racing School. At the Mazda Road to Indy Scouting Combine, Ferns will drive one of three identically prepared USF2000 cars on the one-mile track, which is located just south of St. Petersburg.
"The first time I ran on a road course, I was able to adapt to it a lot faster than I thought I would," explained Ferns. "I think a lot of that comes from racing on both asphalt and dirt. On dirt you learn how to slow down getting into the corners and then how to come off the corner and that relates very well to all the turns on a road course."
The 15-year-old high-school sophomore will take part in single-car mock practice, qualifying and race runs with full engineering support, data analysis and review from each of the 25 total laps she will turn during the Mazda Road to Indy Scouting Combine. A panel of judges will evaluate each driver's performance and will name an overall winner at the conclusion of the three-day program. In addition to the on-track activity, Ferns will also participate in mock media interviews, attend a business of racing seminar and take a tour of a professional race shop.
"I'm looking forward to the interviews and off-track events," shared Ferns. "After winning the championship this year, I've been pretty busy with interviews every day and I always enjoy them. It will be a great experience at the Mazda Road to Indy Scouting Combine."
En route to winning the USAC Mopar D1 Midget Series title this season aboard the Motor City Transport Inc. Beast on the asphalt and Spike on the dirt, with a Stanton Mopar under the hood, Ferns competed in 16 feature events and finished in the Top-10 in each and every one of those starts. In 12 races on the pavement, she had an average finish of 6.1, while in four dirt events, her average finish was sixth. She was victorious at the Indianapolis Speedrome on June 22, which was one of six Top-Five finishes she recorded.
The winner of the Mazda Road to Indy Scouting Combine will receive a two-race entry in the USF2000 National Championship 2012 season-opening event in St. Petersburg, Fla., run in conjunction with the IZOD INDYCAR Series season opener.