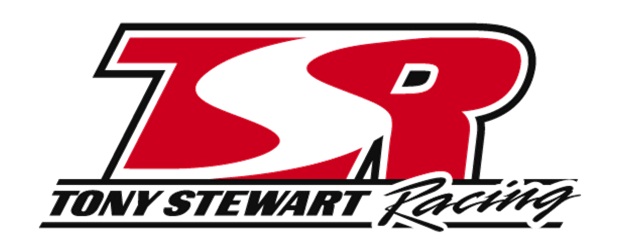 By Bill Klingbeil
INDIANAPOLIS (Nov. 1, 2011) – Have you ever had a question you wanted to ask a member of Tony Stewart Racing's (TSR) World of Outlaws (WoO) Sprint Series or USAC Racing teams? On Thursday, race fans will have the opportunity to do just that courtesy of Chevrolet. Team owner and two-time NASCAR Sprint Cup Series champion Tony Stewart will join TSR's Steve Kinser, Levi Jones, Donny Schatz and Bryan Clauson for an online chat hosted by Team Chevy beginning at 12:30 p.m. EDT Thursday.
Stewart will kick-off the chat lineup. He'll be followed by Schatz, Clauson, Jones and Kinser as they take their turns answering fan questions. The complete chat schedule:
Thursday (Nov. 4) – All Times EDT
12:30 p.m. Tony Stewart
12:40 p.m. Donny Schatz
12:50 p.m. Bryan Clauson
1 p.m. Levi Jones
1:10 p.m. Steve Kinser
The chat moderator will begin accepting questions approximately 15 minutes prior to the start of the session. Fans can submit questions and view the chat at: http://fastlane.gmblogs.com/?p=6562
In addition to the online chat session, TSR's Kinser and Schatz will also participate in autograph sessions at The Dirt Track @ Charlotte Motor Speedway courtesy of Ben Mynatt Chevrolet on Friday and Saturday from 2:30 to 3 p.m. Race fans will have the opportunity to meet TSR's WoO Sprint Series duo, as well as check out the Chevrolet Volt, Silverado and Camaro models. The Ben Mynatt Chevrolet display can be found outside the main gates in the vendor area at The Dirt Track.
Ben Mynatt Chevrolet is located at 281 Concord Parkway South in Concord, N.C. The dealership's website is www.benmynattchevrolet.com.
Kicking off the week for TSR's Kinser and Schatz will be an appearance at Motor Racing Network's (MRN) Bash at the Brickhouse on Wednesday. The event will begin at 5 p.m. and will feature Schatz, Kinser and other WoO Sprint Series drivers and team members, including Jason Meyers and Kerry Madsen. Live music from the group Spin will also entertain competitors and fans. A special edition of MRN's Winged Nation will air live at the Brickhouse Tavern from 7 to 9 p.m. Coupons for a 10 percent discount on food purchases during the Bash can be printed by visiting www.MotorRacingNetwork.com.
The Brickhouse Tavern is located in the heart of the Lake Norman area at 209 Delburg Street, Unit 210, in Davidson, N.C.
For more information regarding the Brickhouse Tavern, visit www.brickhousetavern.com.
The fifth annual Lowes Foods World Finals presented by Tom's Snacks, Coca-Cola and Nature's Own, will bring dirt-track racing's three premier divisions back to The Dirt Track @ Charlotte Motor Speedway once again for this weekend's World Finals. The WoO Sprint Series, WoO Late Model Series and Big-Block Modified Series will qualify on Thursday with full racing programs scheduled for Friday and Saturday nights. For more information regarding The Dirt Track @ Charlotte or the World Finals, visit www.charlottemotorspeedway.com.
For more information regarding TSR, Stewart, Kinser, Schatz, Jones and Clauson, visit www.TonyStewartRacing.com, www.TonyStewart.com or www.StewartHaasRacing.com.
About Chevrolet
Founded in Detroit in 1911, Chevrolet celebrates its centennial as a global automotive brand with annual sales of about 3.5 million vehicles in more than 130 countries. In the U.S., the Chevrolet portfolio includes: iconic performance cars such as Corvette and Camaro; dependable, long-lasting pickups and SUVs, such as Silverado and Suburban; and award-winning passenger cars and crossovers, such as Malibu, Equinox and Traverse. Chevrolet also offers "gas-friendly" solutions, such as Chevrolet Cruze Eco with an EPA-estimated 42 miles per gallon highway, and the Chevrolet Volt offering 35 miles of electric driving and an additional 344 miles of extended gasoline range, according to EPA estimates. Most new Chevrolet models offer OnStar safety, security and convenience technologies including OnStar Hands-Free Calling, Automatic Crash Response and Stolen Vehicle Slowdown. More information regarding Chevrolet models, fuel solutions and OnStar availability can be found at www.chevrolet.com.