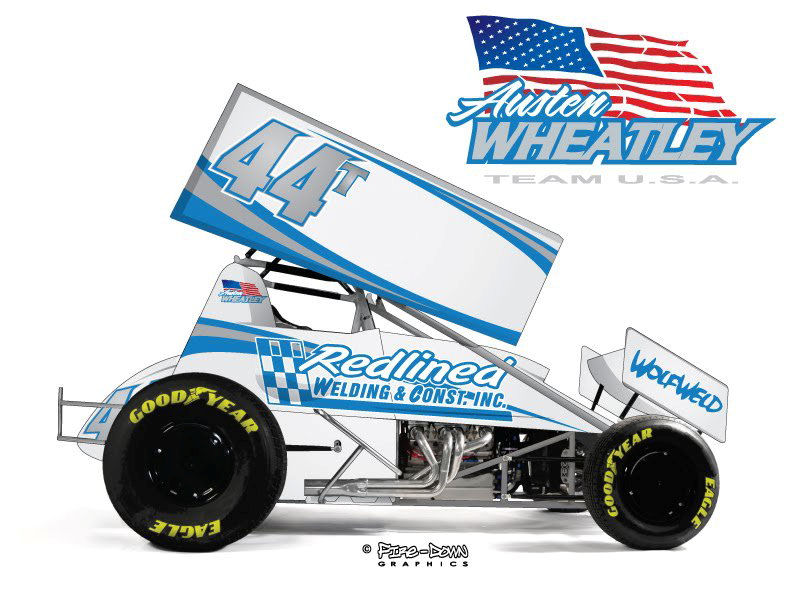 Inside Line Promotions
– LAKE STEVENS, Wash. (Jan. 11) – When he got the call a little more than a month ago, Austen Wheatley could hardly contain himself.
A lifelong dream was realized when he was invited to compete in New Zealand to start his 2012 season. The Lake Stevens, Wash., native, who is celebrating his 19th birthday today, is scheduled to leave this Friday for a three-week stint as a driver for Edge Parts and Performance.
"I'm stoked," he said. "This is the opportunity of a lifetime. I've always wanted to race in Australia or New Zealand just because it's so different over there. It's cool being among the select few to get this opportunity."
Wheatley's first race is set for Jan. 20 at Ruapuna Speedway in Christchurch with the 10th annual Gold Cup the following night at the same track. Those are the start of the Southern Sprintcar Speedweek, which features seven races in nine days. Wheatley will wrap up his trip with the famed New Zealand Sprintcar Championship at Ruapana Speedway on Feb. 3-4.
"I've watched some videos," he said. "I know that the tracks are really, really tight quarter miles and that they're flat. It's definitely going to be a learning experience."
Wheatley and fellow Washingtonian Barry Martinez will be teammates, and veteran crew chief Rod Tiner will be in charge of Wheatley's car.
"This is my first time ever racing outside the U.S.," he said. "And it's my first time racing for any team other than my dad's."
COMING UP –
Jan. 20 at Ruapuna Speedway in Christchurch, New Zealand, to start the Southern Sprintcar Speedweek
WEB PRESENCE –
Website: www.austenwheatley.com
Twitter: http://twitter.com/MiniWheats44w
APPAREL –
Wheatley has gray and white t-shirts, gray sweatshirts, and charcoal gray hats and beanies from last season for sale. He is working on his 2012 shirts and should have them available at the start of his U.S. season. For more information, visit www.austenwheatley.com.
SPONSOR SPOTLIGHT – Redlined Welding & Construction
Redlined Welding & Construction performs welding and construction for fishing boats and processors. Based out of Lake Stevens, Wash., Redlined Welding & Construction is owned and operated by Austen's father, Shannon Wheatley.
"Without Redlined Welding & Construction, we wouldn't be racing," Austen said. "It's the biggest supporter of my career and it allows my dad the opportunity to spend the time with me on the road and at the race tracks."
Wheatley would also like to thank his other sponsors, including Wolfweld, The Oil Medics, SpeedMart, Fire-Down Graphics, Advanced Racing Suspensions, Astro Titanium, DMI, Brown & Miller Racing Solutions, Goodyear and ButlerBuilt for their continued support.