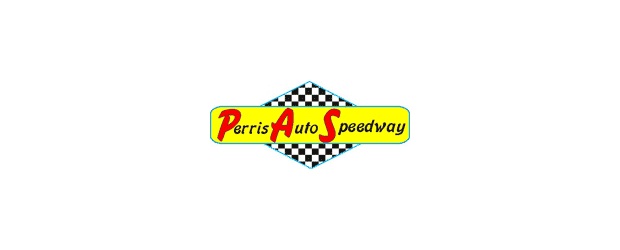 By Gary Thomas
Lake Perris, CA – February 4, 2012…For the first time since 2007 the World of Outlaws Sprint Car Series will be in action at the Perris Auto Speedway, as the tour makes its return to Southern California on Saturday March 10 for the "So-Cal Showdown."
Chris Morgan of Motorsports Ventures is excited to have the "Greatest Show on Dirt" back in Southern California at the PAS.
"Motorsports Ventures, the World of Outlaws and Perris Auto Speedway are definitely looking forward to March 10 and bringing the Outlaws back to such a great market," he commented. "The World of Outlaws had a terrific West Coast swing last year and adding Perris to the mix will make it even better this season."
Adding spice to the event will be the fact that it's the initial race in the Golden State for two-time World of Outlaws champion Jason Meyers, who recently announced his "Allstar Appreciation" tour. The 14-race tour will come to an end at the Calistoga Speedway on March 31 and after that Meyers will take time off from the road and focus on being at home with family.
Meyer's said in a team letter:
"Events that occurred over the winter months have given me the opportunity to take a good hard look at where we are in life and where we want to be. In this process, I have learned that it is time for me to be at home and although sprint car racing has given me so much, it can never give me what attending my daughter's sporting events and taking them camping will. It is for this reason that I have decided to depart from my professional career on the road and embark on a new challenge as Dad and Husband. It is time for me to build a career outside of racing that will allow me to fulfill my commitments to my children and wife both financially and in person."
With Meyers out of the championship picture, four-time WOO champion Donny Schatz will look to get back atop the sprint car world once again aboard the Tony Stewart Racing No. 15 mount. The Fargo, North Dakota veteran ended last season as one of the hottest drivers in the country and will be searching to continue that on the West Coast swing.
He is sure to face stiff challenges however, from Tony Stewart Racing teammate and 20-time WOO champ Steve Kinser, along with Kasey Kahne Racing wheel-man Joey Saldana, who is gunning for his first World of Outlaws title. "The Brownsburg Bullet" has traditionally been very strong in California and hopes to keep that pace up so he can get off to a strong start in the points chase.
Other World of Outlaws drivers expected to be on hand at the "So-Cal Showdown" will include Elk River, Minnesota's Craig Dollansky, Mechanicsburg, Pennsylvania's Lucas Wolfe, Findlay, Ohio's Chad Kemenah and more. Golden State challengers are expected to include King of the West champion Tim Kaeding, Chico's Jonathan Allard, Scotts Valley's Evan Suggs, Elk Grove's Bobby McMahan and others.
Tickets for the "So-Cal Showdown" at the Perris Auto Speedway can be acquired by visiting http://dirtcar.ticketforce.com/ordertickets.asp?p=210&backurl=default.asp and every advanced reserved ticket includes a free fan pit pass, which was very popular last season during the events in which it was available.
The Perris Auto Speedway is located on the Lake Perris Fairgrounds at 18700 Lake Perris Dr, Perris, California 92571. More information can be found on the track's website at http://www.perrisautospeedway.com/index.html
The "So-Cal Showdown" kicks off a four week stint in California for the World of Outlaws that also includes two-night shows at the Tulare Thunderbowl Raceway on March 16 and 17 and Silver Dollar Speedway's "Mini Gold Cup" on March 23 and 24. The series will then close out the swing with single night events on March 30 and 31 at the Merced Speedway and the famed Calistoga Speedway respectively.