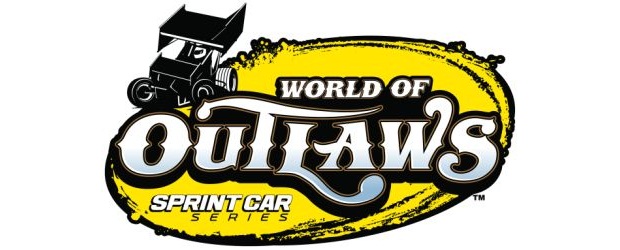 From Katie Boyer
CONCORD, N.C. – March 21, 2012 – This week's episode of 4Wide Weekly takes you coast to coast as we bring you highlights from the UNOH DIRTcar Nationals presented by Summit Racing Equipment in Barberville, Florida and from the Thunderbowl Raceway in Tulare, CA. From the Southeast to the West Coast, we bring you all the best in dirt track racing highlights!
See the Super DIRTcar Series Big Blocks at Volusia Speedway Park as they battled through four grueling nights of some of the most intense big-block modified racing ever seen on dirt! You can watch Super Matt Sheppard, The Doctor Danny Johnson and all the stars of the series as they put on a great show for fans in Florida. These are highlights you won't want to miss, check them out right here at 4Wide.TV!
We also bring you the World of Outlaws Sprint Cars in Tulare, CA as they took on the one-third mile high banks of the Thunderbowl Raceway. It was a night of domination by Tim Kaeding, the first repeat winner of 2012, who seemed to be on auto pilot all night long. It was a strong performance by the Californian, but the action behind him provided fans with an action packed eyeful of side by side racing and tangled up sheet metal. Kaeding himself didn't come through the chaos unscathed. Click here to see all the mayhem from Thunderbowl!
To wrap up race coverage, we've got interviews with some of the winged warriors of the World of Outlaws Sprint Car Series as they talk about their preparation for this weekend's Mini Gold Cup at the Silver Dollar Speedway in Chico, CA.
This week's episode has all that, plus the Hot Thread of the Week, the dirt track racing Twitter feed, the Video of the Week featuring Lucas Wolfe and the Shot of the Week showcasing a few of our men in uniform as they support the World of Outlaws in Afghanistan.
All that and more in less than 15 minutes – check it out at 4Wide.TV . Make sure to click the share button on the video player so your friends can check us out on Facebook and Twitter . It's the perfect midweek dose of dirt track racing. Also, be sure to tune in to DIRTVision.com this weekend for LIVE coverage from the Mini Gold Cup!