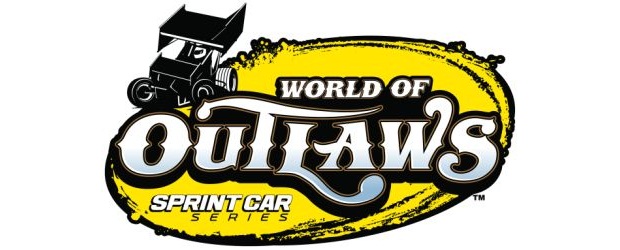 From Katie Boyer
CONCORD, N.C. – June 7, 2012 – This week's 4-Wide Weekly highlights all of the World of Outlaws Sprint Car Series action from I-96 Speedway in Lake Odessa, Mich., as well as the World of Outlaws Late Model Series showdown at Delaware International Speedway in Delmar, Del.
Watch as World of Outlaws Sprint Cars fight for the win at the newly reconfigured 3/8-mile I-96 Speedway. A day after raining out in Ohio, Craig Dollansky charged to his fourth victory of the season, tying Sammy Swindell for the series' win lead. The Crowd Pleaser, using help from lapped traffic and the cushion, rocketed around pole-sitter David Gravel on the outside and held on from there. See the action plus more from this week's by clicking 4Wide.TV!
The World of Outlaws Late Models took their talents east to the "First State." Delaware hosted the stars of the action-packed series for the first and only time this year. Watch as Darrell Lanigan continues his hot streak, taking home his fifth win of the season at the tricky 1/2 –mile, and propelling himself to be one of the early favorites to take win this weekend in the huge Dream 100 at Eldora Speedway. Powering from his sixth starting position to pass Austin Hubbard for the lead on lap 18, Lanigan made easy work of the final two restarts and the rest of the field en route to a convincing 1.94 second victory. Click here to check out the action as well as the results from Delaware International Speedway.
Wrapping up coverage, we have the overall series standings, plus the Hot Thread of the Week, the dirt track racing Twitter feed, the Video of the Week , and the Shot of the Week, all at 4Wide.TV.