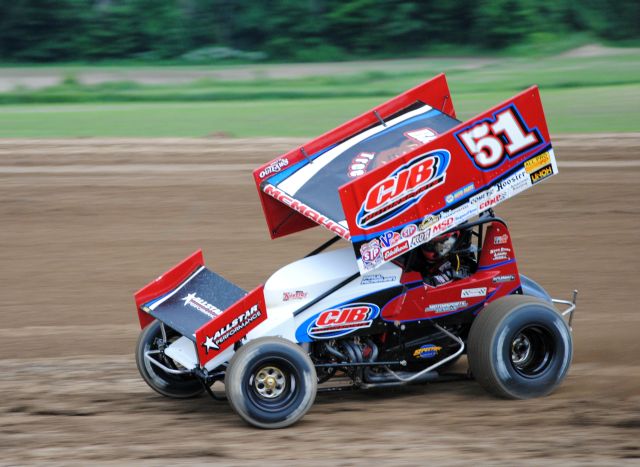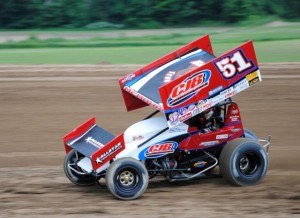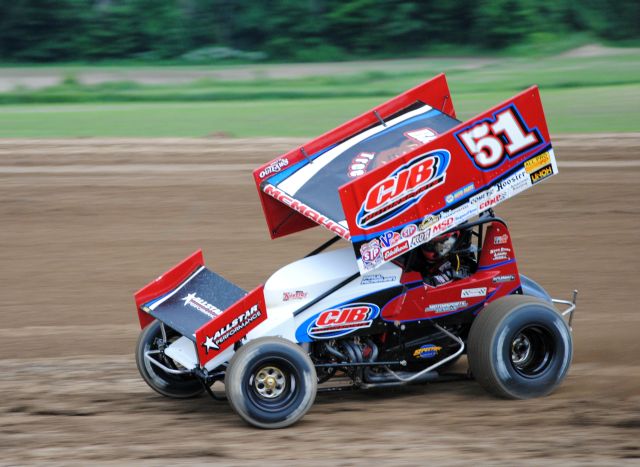 Paul McMahan and CJB Motorsports are on a roll right now.  Speaking with McMahan after the feature is exuding confidence, the equipment it top notch, and Barry Jackson and company have the setups on point.  This is showing in Paul's driving and I believe they will pick off at least one of the major sprint car races this summer.
It is rare that Donny Schatz makes an on track mistake and even more unusual when it costs him the lead.  This happened on Saturday though when Schatz tripped over the curb that had developed in turn two, allowing the battle of second to become the race for the lead.
After breaking a gear set in the dash Shane Steart's Joe Gaerte and Tim Norman led team did not get the fuel tank quite full, and he ran out of fuel while challenging for the win.  Stewart rolled the bottom at I-96 better than anyone on Saturday and mentioned by several drivers as the best car on track Saturday.  Look for the Stewart/Gaerte combination to win some races with their Australian Cool Chassis this summer.
With weather coming in World of Outlaws and SLS Promotions officials pushed the program through and the feature was completed before 10:00 p.m.
Several teams that indicated they were coming to I-96 did not due to the 70% chance of rain predicted.  Those that did come were rewarded with one of the best track surfaces for a World of Outlaws program at I-96.   It was great to see the large crowd see some of the wild action we have come to see in the past during local events there.