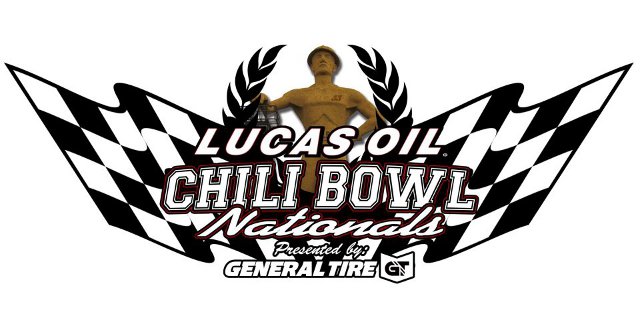 From TSR
Tony Stewart Racing, Beast Enterprises To Host Racecar Giveaway, Charles Dean Leffler Discretionary Trust Fundraiser Promotion
INDIANAPOLIS (Dec. 20, 2013) – Tony Stewart Racing and Beast Enterprises announced today NASCAR Sprint Cup Series driver Kasey Kahne has joined the star-studded field for the 28th annual Chili Bowl Midget Nationals presented by General Tire Jan. 14-18 at the Tulsa (Okla.) Expo Center. Kahne will pilot the No. 71 Jason Leffler Tribute/Chevrolet/Beast being entered by the late Jason Leffler and Julianna Patterson.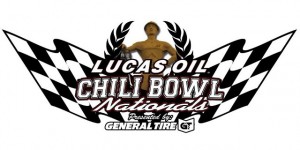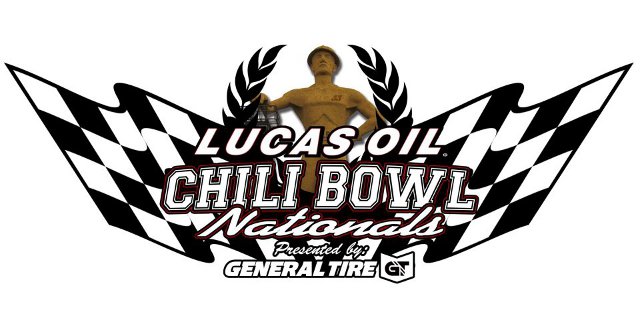 "Jason Leffler was a good buddy of mine and it's neat that Bob East and Tony Stewart asked me to drive his tribute car in this year's Chili Bowl," Kahne said.
Race fans will have an opportunity to win the car – not including the engine – that Kahne will drive in this year's Chili Bowl by registering online http://www.starnetdp.com/Charlie-ChiliBowll/intro.html. Stewart drove the same car in the Chili Bowl in 2012 and 2013. A random drawing following the Chili Bowl will determine one winner who will become the new owner of the racecar, built specifically for use indoors. No purchase or donation is necessary to enter.
Kahne and Stewart teamed up for this year's event with the goal of raising money for the Charles Dean Leffler Discretionary Trust with a donation through the Tony Stewart Foundation to benefit the late racecar driver's son.
"We came up in USAC together and we both drove the No. 9 Midget for Steve Lewis and Bob East during our careers," Kahne said. "Jason was a great person and the support the racing community and fans have shown him and his son Charlie Dean is proof of the type of person he was. It means a lot to be able to sit behind the wheel of the No. 71 and show our support for Charlie. I'm really looking forward to this year's event and the car giveaway and fundraising programs."
"This program is a win-win for everyone," Stewart said. "Not only will a lucky fan be able to win the car that both Kasey and I have driven in the Chili Bowl, but we'll be able to honor our friend Jason and help support his son Charlie Dean in a very unique way. Jason was a great friend of mine and we both shared a love for open-wheel racing. I'm proud to have not only competed against Jason but to have had the opportunity to call him a friend. While I can't be in the racecar myself for this year's Chili Bowl, I'm really looking forward to seeing Kasey drive the No. 71 and to work with both him and Bob East again."
The fundraising and car giveaway Website — http://www.starnetdp.com/Charlie-ChiliBowll/intro.html is currently accepting entries and donations, with the contest closing at 9 p.m. EST on Jan. 19. Donations to the Charles Dean Leffler Discretionary Trust will be accepted through Jan. 31. The drawing from among all eligible entries received will be conducted randomly by StarNet Digital on Jan. 21. The winner will be announced pending notification.
The annual Chili Bowl takes place at the Tulsa Expo Raceway inside the Tulsa Expo Center. The fan-packed facility will witness Kahne and more than 200 drivers attempt to qualify for one of the coveted spots in the 50-lap A-Main finale Jan. 18. Each driver will participate in a qualifying program and accumulate points to determine the A-Main lineup.
Stewart is one of only five drivers to win the Chili Bowl more than once (2002 and 2007), and one of only 17 different drivers to win the Chili Bowl since its inaugural event in 1987. Kahne will look to score his first Chili Bowl victory and take home the coveted Golden Driller trophy.
To help raise awareness, fans are encouraged to use the hashtag #LEFturn71 when posting on Facebook or Twitter about the 2014 Chili Bowl.
For more information regarding the 2014 Chili Bowl Midget Nationals, visit www.chilibowl.com.
==============================
About Tony Stewart Foundation
The mission of the Tony Stewart Foundation (TSF) is to raise and donate funds through the TSF Grants Program to well-qualified organizations serving children who are critically ill or physically disabled, animals which are at-risk or endangered, and for drivers injured in the sport of motor racing. Qualified charities that may apply for a TSF grant must be a non-profit charity operating within the United States and classified as 501(c)(3), provide a copy of its IRS Letter of Determination with EIN number, have been fully operational for a minimum of two years, and fully meet the guidelines and mission statement of The Tony Stewart Foundation. TSF does not provide funding to individuals. Visit www.TonyStewartFoundation.org for more information.
About Charles Dean Discretionary Trust
In honor of NASCAR driver Jason Leffler, who lost his life in a racing accident on June 12, 2013, a trust fund has been established for his five-year-old son, Charlie Dean. This trust will serve as the official Leffler Family fund, with all monies going directly to Charlie's needs. Turner Scott Motorsports co-owner Harry Scott Jr., former Braun Racing owner Todd Braun and Steve Overholser, CFO of Great Clips, will serve as trustees. Donations can be made to The Charlie Dean Leffler Discretionary Trust at The Charlie Dean Leffler Discretionary Trust, c/o SunTrust Bank, 232 Williamson Road, Mooresville, NC 28117 or by visiting http://www.tonystewartstore.com/page/leffler_fund.
About Kasey Kahne Foundation
NASCAR driver Kasey Kahne established the Kasey Kahne Foundation ("KKF") in 2005 to raise awareness and funds to support charities that care for ill children and their families. The KKF also strives to empower youth and inspire their future by donating to programs dedicated to fulfilling children's needs for success.
Kahne was appointed in 2006 by President Bush to serve as a member of the President's Council on Service & Civic Participation. Also in 2006, the Ronald McDonald House of Charlotte, N.C., was announced to be built and was opened in 2010. Through fundraising events such as sprint car races in Washington State and Pennsylvania, a drifting event in California and a concert in Georgia, the Kasey Kahne Foundation was able to pledge a large donation which provided an outdoor playground at the House. 2010 was the first year of the Kasey Kahne Foundation "Five Kahne" 5K and in just four short years, over $190,000 has been raised. The Five Kahne continues to be a marquee event for the Foundation. For more information regarding the Kasey Kahne Foundation, please visit www.KaseyKahneFoundation.org.
About Tony Stewart Racing
Tony Stewart Racing is a championship-winning organization competing in USAC and the World of Outlaws STP Sprint Car Series. From its 25,000-square-foot facility in Brownsburg, Ind., TSR fields USAC entries for four-time USAC champion Bryan Clauson and three-time USAC champion Bobby East. And in the World of Outlaws STP Sprint Car Series, TSR campaigns the No. 11 Bad Boy Buggies/J.D. Byrider/Chevrolet Performance/Maxim for 20-time series champion Steve Kinser and the No. 15 STP/Armor All/Chevrolet Performance/J&J for five-time series champion Donny Schatz. TSR has earned a total of 18 owner championships – 14 in USAC and four in the World of Outlaws STP Sprint Car Series. For more information, please visit us on the Web at www.TonyStewartRacing.com or on Facebook at www.facebook.com/TonyStewartRacing and on Twitter at @TonyStewart_rcg.