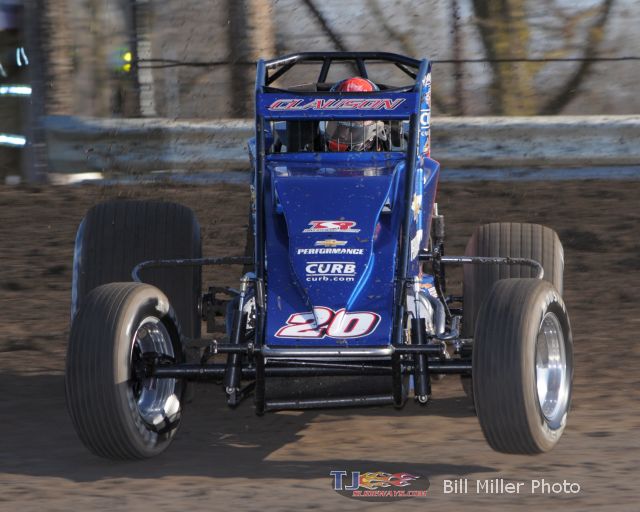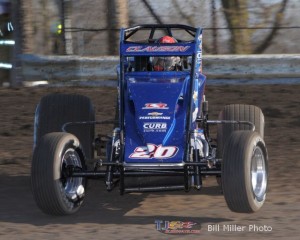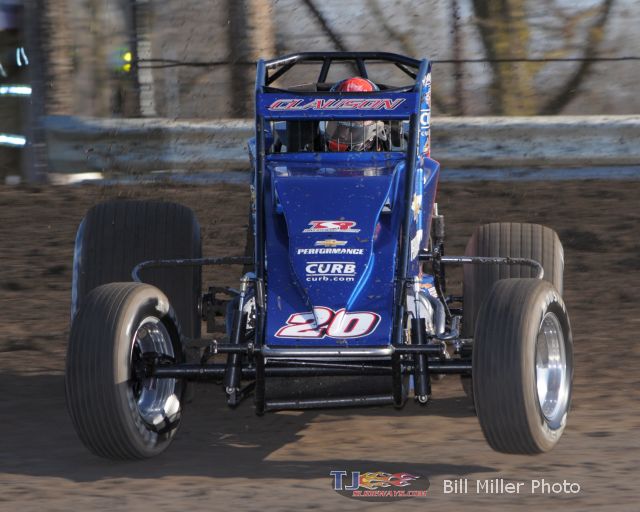 From Dick Jordan
Bryan Clauson of Noblesville, Ind. foes for an "Eastern Storm" three-peat this week at five tracks in Pennsylvania and New Jersey. Clauson won the 2012 and 2013 mini-series on his way to back-to-back AMSOIL USAC National Sprint Car titles.
With 15 "top-10s" in 16 starts, Clauson has a remarkable record in the series which this year is presented by RW and Partners. His record includes victories in 2012 at Grandview Speedway and New Egypt Speedway, plus three seconds and four thirds (9 podiums)!
Last year Clauson landed a second, a third and a fourth in the three events and he trails Brady Bacon and Dave Darland by 34 and five points respectively in the latest AMSOIL National standings.
The series starts tomorrow (Tuesday) night with the "Jesse Hockett Classic" at Grandview Speedway in Bechtelsville, Pa. Wednesday night's race is at Lincoln Speedway in New Oxford, Pa. Thursday's race is at New Egypt, N.J., while the Saturday and Sunday finales are at Port Royal, Pa. and Susquehanna Speedway Park in Newberrytown, Pa. respectively.
The five-race series, offering 370 total points, is sure to severely impact the championship battle, with only 217 points separating the "top-10" in the National standings.
2014 AMSOIL USAC National Sprint Car Standings: 1-Brady Bacon-526, 2-Dave Darland-497, 3-Bryan Clauson-492, 4-Tracy Hines-476, 5-Chase Stockon-468, 6-Jon Stanbrough-455, 7-Justin Grant-430, 8-Hunter Schuerenberg-402, 9-Chris Windom-366, 10-C.J. Leary-309.