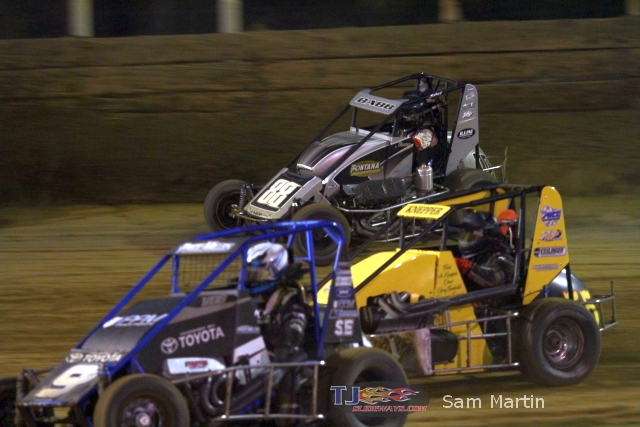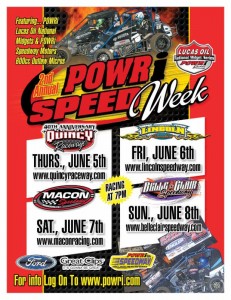 From POWRi
Millstadt, IL – (June 5, 2014) — The 2014 POWRi Illinois SPEED Week is set to run four events in four nights at four different tracks. La st year's Illinois SPEED Week brought out some of the world's best midget and micro drivers, with Christopher Bell ultimately being crowned the 2013 POWRi Illinois SPEED Week Midget Champion while Cale Thomas was crowned the 2013 Illinois SPEED Week Micro Champion. After a wildly successful 2013 Illinois SPEED Week, drivers from the United States, Australia, and New Zealand are expected to compete for the title of POWRi Illinois SPEED Week Champion this year.
Illinois SPEED Week will open at Quincy Raceway in Quincy, IL on Thursday, June 5th. This will be the first time POWRi has ever visited the 1/4 mile clay semi-banked oval. Following the opening night, teams will travel to Lincoln Speedway in Lincoln, IL on Friday, June 6th and then to Macon Speedway in Macon, IL on Saturday, June 7th. The Illinois SPEED Week finale will take place at Belle-Clair Speedway in Belleville, IL on Sunday, June 8th.
The pressure will be on during the Illinois SPEED Week, as each night pays $2,500 to win for the midgets. For the micros, each night pays $1,000 to win. Additionally, both the midget and micro Illinois SPEED Week Champions will receive $1,000 at the yearend banquet.
For more information, go www.POWRi.com.