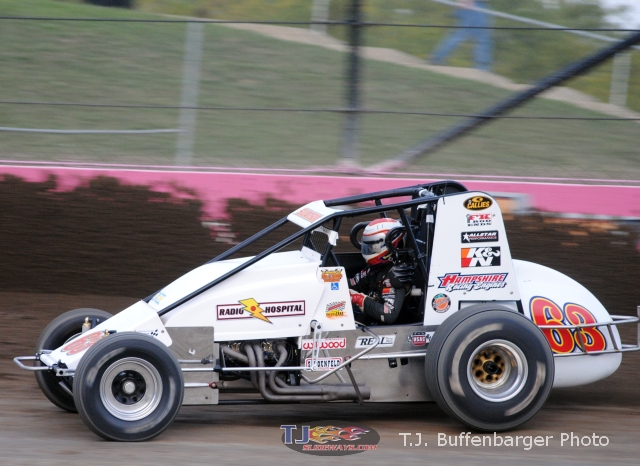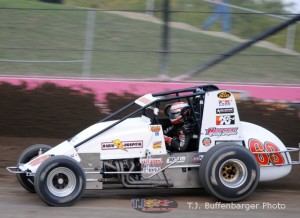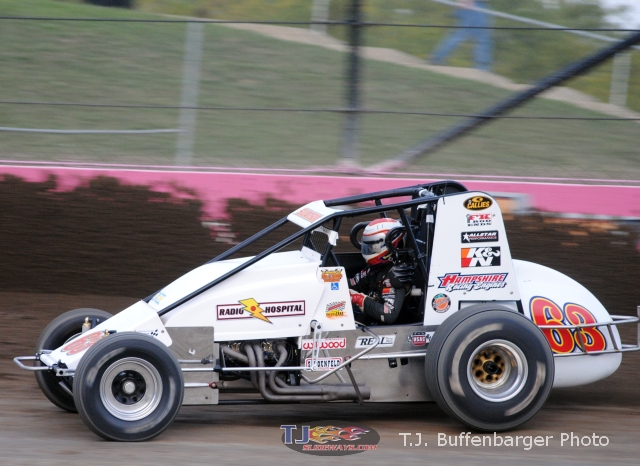 From Dick Jordan
Only 12 points separate USAC Silver Crown point leaders Kody Swanson and Tracy Hines entering the October 11 series finale at the New York State Fairgrounds in Syracuse.
Neither was able to win at the Eldora Speedway in Rossburg, Ohio Saturday. The "4-Crown Nationals" victory went to Jerry Coons Jr. of Tucson, Ariz. in the RPM Auto Enterprise DRC/Mopar. Coons emerged with the victory after a post-race check revealed that an unapproved tire change had occurred on the car of original race winner Caleb Armstrong. The one-lap penalty relegated Armstrong to 10th place in the official finish.
Coons won the pole for the 50-lap race and led the first 12 laps. Swanson, aiming for what would have been a fifth series victory this year, grabbed the lead on lap 13 but relinquished it back to Coons for the next six laps. Swanson then took over for 27 laps but succumbed to Armstrong's charge on lap 47.
Defending race winner Chris Windom officially was credited with second at the checkered flag, followed by Hines, Shane Cockrum and Bobby East. Swanson slipped to ninth at the end.
Drivers Russ Gamester, Dave Darland and Patrick Lawson all escaped injury in separate flips during the Silver Crown action.
The Silver Crown feature was contested Sunday after rains interrupted Saturday night's event after the Midget heats.
The October 11 Syracuse outing marks USAC's first Silver Crown race in New York since Brian Tyler's victory at Oswego in 2009. The last Syracuse Silver Crown race was J.J. Yeley's victory in 2003.
2014 USAC Silver Crown Standings:1-Kody Swanson-522, 2-Tracy Hines-510, 3-Bobby East-477, 4-Chris Windom-418, 5-Jerry Coons Jr.-366, 6-Jacob Wilson-308, 7-Shane Cockrum-264, 8-A.J. Fike-263, 9-Caleb Armstrong-261, 10-Dave Darland-234.