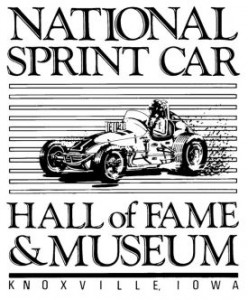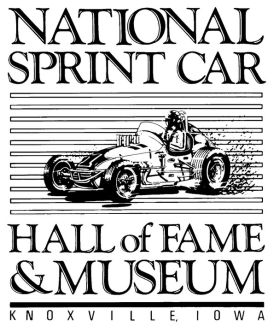 From Bob Baker
Knoxville, IA — (October 29, 2014) — Winged Nation's Kendra Jacobs, a two-time North American 410 Sprint Car Poll "Media Member of the Year," has agreed to be the lead auctioneer at the National Sprint Car Hall of Fame World Finals Auction, set for Saturday, November 8, at 12 Noon on the grounds of the Charlotte Motor Speedway during the World of Outlaws (WoO) World Finals. The auction will be located in the pavilion in front of the Z-Max Dragway and it will benefit the following non-profit racing charities: National Sprint Car Hall of Fame & Museum in Knoxville, Iowa; Speedway Children's Charities of Concord, N.C.; National Dirt Late Model Hall of Fame in Union, Kentucky; and the Dirt Motorsports Hall of Fame in Weedsport, New York.
According to National Sprint Car Hall of Fame & Museum executive director Bob Baker, "Kendra admits that she isn't a professional auctioneer, but we all know that she has the dynamic personality to get the job done and she's proven that with her own charitable activities. We are pleased that she has agreed to join us with this fun event, as she knows nearly everybody in short-track, dirt-track racing, especially in winged sprint car racing circles. We are also appreciative of Matt Greci, Joe Skotnicki, Bill Holder, Jack Speno and Karl Shartner for all of their support of this inaugural auction. This truly is going to be must-attend event during this huge season-ending weekend in Charlotte."
Those seeking more information on the eighth annual World of Outlaws World Finals, November 6-8, in Charlotte, North Carolina, racing fans are encouraged to visit http://www.charlottemotorspeedway.com/dirt/tickets/world_of_outlaws_world_finals_50943/.