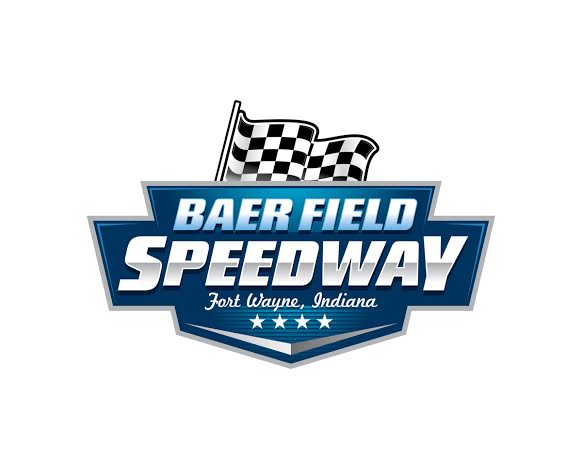 By Matt Prieur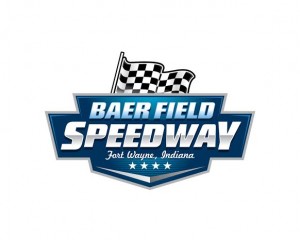 Fort Wayne, Indiana (Friday, February 6, 2015):  International Championship Auto Racing (ICAR), the sanctioning body for the Top Speed ICAR Modified Tour and its' President, Dave Muzzillo have officially announced the long term lease of Baer Field Speedway effective immediately. Plans are for a full schedule of events for the 2015 racing season. After the historic Fort Wayne, Indiana speed plant was shut down in July of 2014, the track will be back up and running in time for the upcoming 2015 campaign under the helm of Muzzillo and a new staff.
"Ever since I've been involved in racing, I've always wanted to be part of a race track. This opportunity came up and I weighed the pros and cons of it since I already have the Top Speed ICAR Modified Tour," Explained Muzzillo who resides in Angola, Indiana. "It's been a dream of mine for a long time to have a chance at this and now it's here and we're going for it. We're going to be pretty busy with the fab shop, the mod tour and now the race track. But we've got a lot of work to do in a relatively short amount of time. We've got a few bridges to mend and we've got to get things put in motion. Either way, it's going to be a lot of fun and I can't wait to get started." He added.
For the 2015 racing season, the historic Summit City oval will feature the 'Hot 5'; a five division racing program highlighted by Late Model Sportsman and Modifieds who will share the co-headlining honors. The Street Stocks, Mini Stocks and Compacts will also be in action throughout the year as all five weekly divisions will take on the fast 3/8s (0.375) mile semi-banked paved oval during the regular season. A test and tune is slated for Saturday, April 4th with times to be announced.
Opening Night 2015 is on Saturday, April 11th. Throughout April, special starting times will be in place. The Pit Gates open at 11:00a.m., Practice is at 1:00p.m., Qualifying at 3:00p.m., and Racing starts at 4:00p.m. Then starting on Saturday, May 2nd, normal starting times for the remainder of the season will see the Pit Gates opening at 2:30p.m., Practice begins at 4:30p.m., Qualifying is at 6:00p.m., with Racing getting the Green Flag at 7:00p.m., every Saturday night unless otherwise noted. Events on special days will have different times to be announced.
"There's a good base of drivers and teams throughout the Greater Fort Wayne area as well as all of Northeastern Indiana and Northwestern Ohio. Baer Field is a great place to mesh all of these great people together," Muzzillo continued. "We expect to have a strong weekly racing program on Saturday nights with the five classes we have. We will be fan friendly, media friendly, social media friendly and especially family friendly in all aspects of what we do on and off the track. We want to bring the track back to a place of prominence; the #1 place to be on Saturday nights in the region." He ended.
A complete schedule of events will be available soon and will feature a special midweek independent Outlaw bodied Super Late Model 100-lap main on the outer 1/2 (0.500) mile semi-banked paved oval on Wednesday, July 15th. In addition, a Winged Sprint Car race will also be on the docket as well as at least one appearance by the Top Speed ICAR Modified Tour. More announcements are expected to be made in the next several weeks with regards to the complete 2015 schedule as well as staff additions, sponsors and much more as they are all finalized.
The last race held at the Summit City speed plant was the Kenny Wallace 100 for Outlaw Super Late Models on June 21st, 2014. Jeff Ganus went to victory lane in the 100-lap main over Scott Hantz. Steve Needles was third as Jimmy Carter and Brian Ross were the top five. In the companion Modified 50-lap Feature, Scott Coe took the checkered flag ahead of teammate, Terry Fisher Jr., with Pete Wormcastle third as Jeremy Wallen and Matt Dimit were the top five. There were 16 open-wheeled machines on hand in what was the final race before the track was shut down.
Baer Field Speedway was built in 1962 in the back field of John Weisenauer's farm next to what is now the Fort Wayne International Airport. Originally a small Go-Kart track, the current 1/2 mile oval was constructed in the summer of 1963 and the first race was held in 1964. Baer Field Speedway got its name from being in close proximity to the Fort Wayne Airport.  The airport was originally named after Lt. Paul Baer, who on March 11, 1918 becomes the first AEF Air Service member awarded the Distinguished Service Cross and a World War I Flying Ace.
Over the years, the track has hosted some of the biggest names in motorsports. Three-time Indianapolis 500 winner Bobby Unser came to the track in the 1964 and set a track record that stood for 12 years. The 1970 and 1980's brought NASCAR stars such as David Pearson, Bobby Allison, Buddy Baker, Darrell Waltrip, Benny Parsons, and Rusty Wallace to the Fort Wayne oval.
Short track greats such as Dick Trickle, Ed Howe, Bob Senneker, Joe Ruttman, Tiny Lund, Bentley Warren, Johnny Rutherford, Gary Bettenhausen, Rich Vogler, Mel Kenyon and more also turned laps at the famed facility. The 1990's and 2000's saw plenty of changes throughout the two decades with the biggest in 1997; A new set of high-banked corners was carved out of the Speedway infield to allow the option of a new 3/8s mile track for weekly racing. The original go-kart track was abandoned in favor of a new 1/10th mile kart oval in the infield of the bigger tracks.
Then in 2013, the speedway announcers and scoring tower was replaced by a new state-of-the-art press box and spotters stand. To allow for a more convenient entry and exit to the grandstands, the concrete tunnel was removed and the remaining hills were reformed and landscaped. In addition, the tall task of clean up saw some aging buildings remodeled or torn down as well as the remodeling of the speedway restrooms, landscaping of the Speedway grounds, improvements to the bleachers and renovations to the entire spectator midway. That included the area in front of the grandstands which was paved for easier access.
Baer Field Speedway is located at: 4331 Winters Road in Fort Wayne, Indiana. A brand new website is in development and will be available soon. In the meantime, the tracks new Facebook page is up and running and can be found at: www.facebook.com/BaerFieldSpeedway and so is the new Twitter page located at: www.twitter.com/BaerFieldSpdwy For more information about the 2015 racing season at Baer Field Speedway and how you can become involved in terms of employment opportunities, sponsorship and much more, please email new Promoter, Dave Muzzillo at: dave@incarracing.com or call (260) 665-8889.