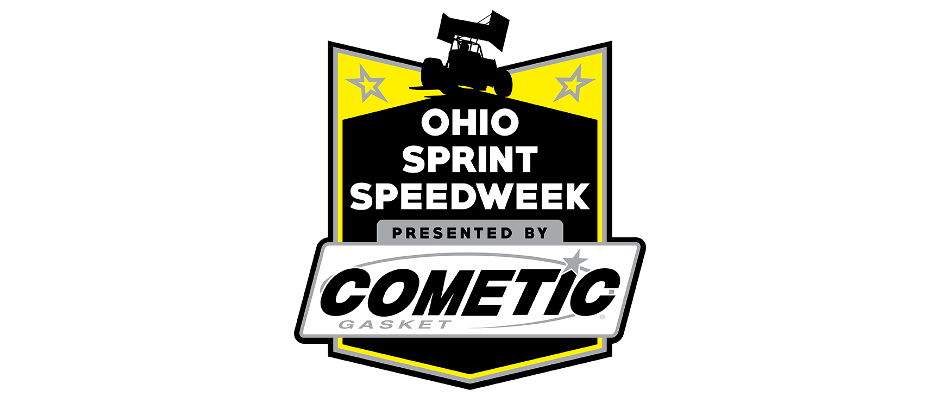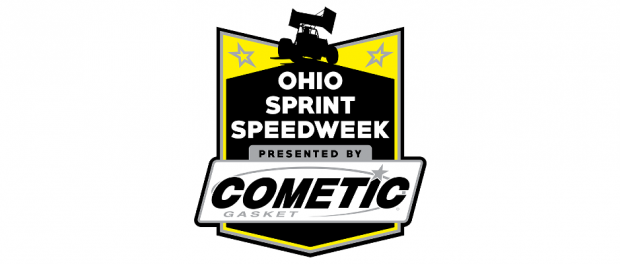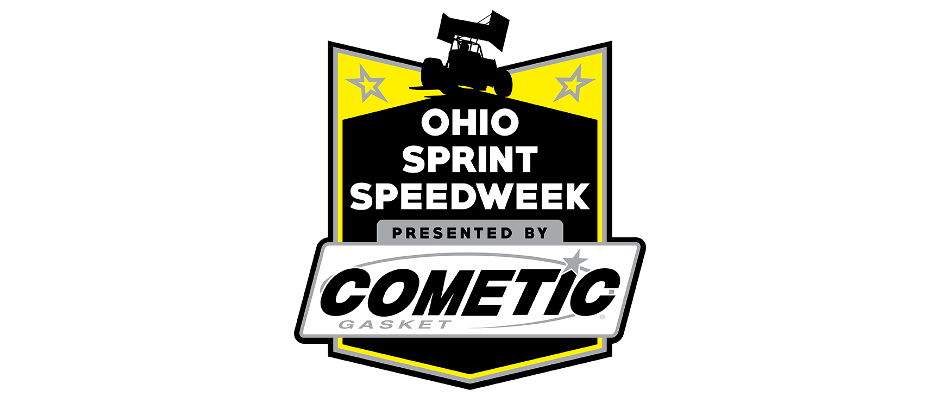 From the All Star Circuit of Champions
Indianapolis, IN — (June 3, 2015) — The All Star Circuit of Champions announced today that Concord Township, Ohio-based Cometic Gasket, Inc. will be the 2015 presenting sponsor of the 33rd Annual Ohio Sprint Speedweek. The nine-day, nine-event schedule begins on Friday, June 19th at Attica Raceway Park and culminates at Fremont Speedway on Saturday, June 27th. Teams will travel nearly 1,000 miles over the course of the "week" and compete for nearly $250,000 in prize money.
Further, Cometic Gasket will pay a $25,000 bonus to any driver that can win at least five of the nine Ohio Sprint Speedweek events, and will distribute $3,000 to the overall top-10 in points following the conclusion of Speedweek.
"We are extremely excited to support the All Star Circuit of Champions and Ohio Sprint Speedweek", said Bob Gorman, Founder and CEO, Cometic Gasket, Inc. "We are huge supporters of 410 winged sprint car racing in the state of Ohio and look forward to building stronger and lasting relationships with all the All Star teams and drivers over the coming years. Although my CFO may disagree, I really hope we can pay the $25,000 bonus at the end of Speedweek."
Following the opening event at Attica, the All Stars will head to Eldora Speedway in Rossburg, and continue to Waynesfield Raceway Park on Sunday night, June 21st. The schedule continues on Monday night at Wayne County Speedway in Orrville before heading to Sharon Speedway in Hartford. The All Stars make the 250-mile trek south to Atomic Speedway in Waverly on Wednesday night and head back north for a $5,000-to-win show at Fremont Speedway on Thursday night. Friday night is slotted for the University of Northwestern Ohio-owned Limaland Motorsports Park and Saturday night will see the teams return to Fremont Speedway for Speedweek's ending $10,000-to-win show.
"This is one of the oldest traditions in sprint car racing and we are proud to be associated with it," said Tony Stewart, owner of the All Star Circuit of Champions series. "I've got to thank Cometic Gasket for partnering with us. We've had a great relationship with Bob (Gorman) for a long time with our Tony Stewart Racing teams and look forward to helping Cometic grow their business objectives through the All Star Series."
Ohio Sprint Speedweek Previous Champions:
2014 – Dale Blaney
2013 – Tim Shaffer
2012 – Stevie Smith
2011 – Tim Shaffer
2010 – David Gravel
2009 – Stevie Smith
2008 – Randy Hannagan
2007 – Shane Stewart
2006 – Dale Blaney
2005 – Kelly Kinser
2004 – Dale Blaney
2003 – Dale Blaney
2002 – Chad Kemenah
2001 – Dean Jacobs
2000 – Kenny Jacobs
1999 – Joey Saldana
1998 – Frankie Kerr
1997 – Joey Saldana
1996 – Frankie Kerr
1995 – Dale Blaney
1994 – Frankie Kerr
1993 – Frankie Kerr
1992 – Kevin Huntley
1991 – Sammy Swindell
1990 – Sammy Swindell
1989 – Dave Blaney
1988 – Jimmy Sills
1987 – Keith Kauffman
1986 – Bobby Allen
1985 – Jack Hewitt
1984 – Steve Kinser
1983 – Bobby Davis, Jr.