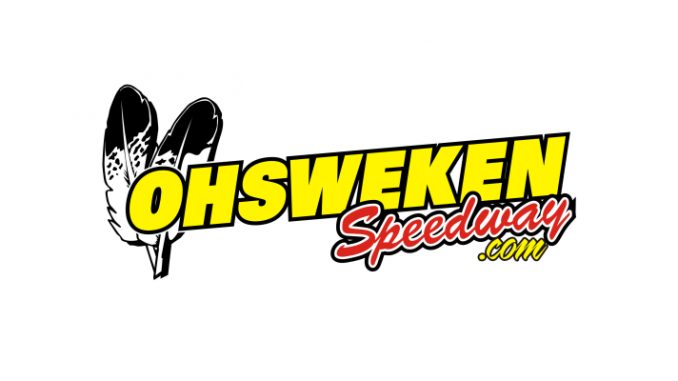 by Tommy Goudge
(August 5, 2015) – Ohsweken, Ontario – Ohsweken Speedway's 20th season of racing continues this Friday, August 7 when Nathan Ackland State Farm Insurance presents "Corr/Pak vs. ESS" Night. Ohsweken's Corr/Pak Merchandising 360 Sprint Car division drivers will defend home turf against the Empire Super Sprints tour, while the Strickland's GMC Crate Sprint Car, Affordable Towing & Recovery Thunder Stock, HRW Automotive Mini Stock, & Gale's Auto Aftermarket Bomber divisions will also be part of the show
Friday features the third and final challenge event at Ohsweken this season between traveling Sprint Car series and the regulars of the weekly Corr/Pak Merchandising 360 Sprint Car division, following earlier visits from the Patriot Sprint Tour and Southern Ontario Sprints tour. Past Ohsweken feature winners Steve Poirier and Jason Barney are two of the ESS invaders expected this Friday. Poirier – a 3-time winner of the Canadian Sprint Car Nationals at Ohsweken – is the current ESS championship points leader, while Matt Tanner is leading the ESS "Tour of Canada" miniseries standings, with Barney second in both. Glenn Styres is currently atop the Corr/Pak championship standings by 2 points over Mitch Brown, and 10 points over Todd Hoddick.
An average of 129 drivers have signed in each night of the 2015 season so far at Ohsweken, with the 5 weekly racing series divisions producing 30 different feature winners. Racing will take the green flag at 7:30pm this Friday, August 7. Visit the official Ohsweken Speedway website at www.OhswekenSpeedway.com for ticket prices and more information.
TICKETS PLEASE!
Advanced reserved seat tickets are now on sale for the Burger Barn Night Before the Nationals on September 18, and the 11th annual Arrow Express Canadian Sprint Car Nationals on September 19! Please visit www.OhswekenSpeedway.com for more information.
About Nathan Ackland State Farm Insurance: Nathan Ackland has served the Brantford area for more than a decade. His agency offers many products, including car, home, life, and business insurance. He specializes in moves to the Brantford area and is a proud supporter of local racing, sports, and charities. Nathan's mission is to help people manage the risks of everyday life, recover from the unexpected, and realize their dreams. Nathan is proud to present the "Top Gun" awards in the 360 Sprint Car and Crate Sprint Car divisions each week at Ohsweken. Visit the Nathan Ackland State Farm Insurance office at 206 King George Road in Brantford, call him at 519 754-8700, or toll free at 877 754-8707, and visit www.BrantfordInsurance.ca for more information.
About Corr/Pak Merchandising: Founded in 1997, Corr/Pak Merchandising Inc. is based in Richmond Hill, Ontario, and is a designer and producer of Point of Purchase (POP) displays for retail. Strong emphasis on creative design and speed of response has seen Corr/Pak achieve great success in a very competitive industry. Their in-house capabilities and broad range of trusted suppliers enable them to develop any sort of effective solution for your retail display needs, no matter the materials used – whether corrugated, wood, boxboard, plastic, wire, steel, or any combination of those. Corr/Pak's support of the 360 Sprint Car division at Ohsweken continues for an 8th consecutive season in 2015. Please visit www.CorrPak.ca for more information on the title sponsor of 360 Sprint Car racing at Ohsweken Speedway.
About Strickland's GMC: Strickland's is a family owned and operated business that has been serving Southwestern Ontario for over 30 years. They have never been afraid to change in order to better serve their customers, but one thing has remained the same – they have always run their company based on the old proverb "Treat others the way you wish to be treated". Strickland's is the only full line General Motors dealer in Brantford and the surrounding area, serving the community for over 90 years. Strickland's returns as the title sponsor of the Crate Sprint Car division for a second consecutive season in 2015. Strickland's GMC is located at 19-21 Lynden Road in Brantford, at the intersection of Lynden Road and Wayne Gretzky Parkway, and just 15 minutes from Ohsweken Speedway. Visit Strickland's GMC online at www.Stricklands.com, or call them at 1-800-599-5558.
About Affordable Towing & Recovery: Affordable Towing & Recovery provides a full range of towing and breakdown services in Brantford and Southwestern Ontario, as well as flat-bed freight and equipment hauling, and police towing. They can get your vehicle out, no matter where it's located – from an underground parking garage to a creek bed. Affordable Towing & Recovery offers roadside assistance, and a vehicle storage compound, as well as towing services for anything from motorcycles to big trucks. Affordable Towing & Recovery returns as title sponsor of Ohsweken's Thunder Stock division for a third consecutive season in 2015.  Affordable Towing & Recovery is located at 55 Shaver Street in Brantford, near the intersection of Garden Avenue North and Colborne Street East, and just 10 miles from Ohsweken Speedway. For solutions to any vehicle transport need, go to Affordable Towing & Recovery. Visit them online at www.affordable-towing.ca, or call them at (519) 755-7526.
About HRW Automotive: HRW Automotive was founded by Robert Workman in 1990. By providing good old-fashioned customer service, HRW has gained a loyal following in the community. Many area residents and businesses have come to depend on the expertise of HRW's friendly staff to keep their vehicles and equipment in peak condition. You can entrust all of your vehicle's service and repair needs to the team of automotive professionals at HRW Automotive. HRW Automotive is located at 163 Baptist Church Road in Caledonia near the intersection of Pauline Johnson Road, and just 5 miles from Ohsweken Speedway. HRW Automotive returns as title sponsor of Ohsweken's Mini Stock division for a fifth consecutive season in 2015. Visit them on the web at www.HRWAutomotive.com, or call HRW today at 519-752-2063, and find out what good customer service is all about!
About Gale's Auto Aftermarket: All your automobile parts and supply needs can be met at Gale's Auto Aftermarket, located on RR 6 near Hagersville, Ontario, just 15 miles from Ohsweken Speedway. Gale's Auto Aftermarket has been a proud supporter of local racing for many years, and returns as title sponsor of Ohsweken's Bomber division for a third consecutive season in 2015.  Gale's also returns as the presenting sponsor of Brock Leonard Memorial night at Ohsweken again in 2015. Call 519-445-2659 for more information.
About Ohsweken Speedway: Founded in 1996, Ohsweken Speedway is a motorsports complex which includes a 3/8 (0.375) mile clay oval track. The facility is owned by the Styres family, and located in the village of Ohsweken, Ontario, Canada. Ohsweken's weekly Friday night racing program runs from May to September each year, featuring 360 Sprint Cars, Crate Sprint Cars, Thunder Stocks, Mini Stocks, and Bombers, while the season finishes each year with the annual Canadian Sprint Car Nationals. Ohsweken Speedway also hosts weekly Micro Sprint racing on Thursday nights, and has been a yearly stop on the World of Outlaws Sprint Car series schedule since 2007.
Website: www.OhswekenSpeedway.com
Facebook: www.Facebook.com/OHSWEKENSPEEDWAY
Twitter: @OhswekenSpdway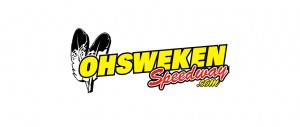 YouTube: www.YouTube.com/user/OhswekenSpdway

Ohsweken Speedway thanks the following partners for their support: Arrow Express, Corr/Pak Merchandising Inc., Renway Energy, O'Neil's Farm Equipment, Hoosier Tire Canada, EPIC Racewear, McDonald's Restaurants of Paris & Brantford, Nathan Ackland State Farm Insurance, Strickland's GMC, Mobil 1, Burger Barn, Affordable Towing & Recovery, HRW Automotive, and Gale's Auto Aftermarket.