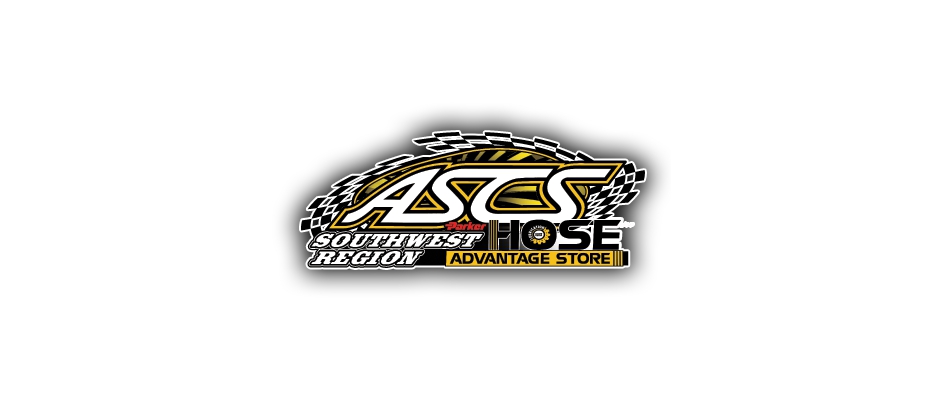 From Bryan Hulbert
Queen Creek, AZ — (November 7, 2015) — Enjoying the spoils of victory yet again, New Mexico's Lorne Wofford parked the MTS No. 18 in Victory Lane with the ASCS Southwest Region, topping the series season finale at the Arizona Speedway.
Career win No. 7 with the Southwest Region, Lorne peddled from third for the $2,000 score in the Rip's NAPA Auto Parts Showdown.
Victory number two of the season with the ASCS Southwest Region, Wofford was chased to the line by J.T. Imperial with Bob Ream, Jr. clawing through the field from 15th to complete the nights podium. Ryan Linder from ninth crossed fourth with New Mexico's Royal Jones coming from 13th to complete the top-five.
Kenny Allen was sixth with Billy Chester seventh. Picking up his eighth ASCS Southwest Regional Championship by 26 markers, Rick Ziehl finished eighth with Jack Helsel from 19th to ninth. Arizona's Lance Norick completed the top-ten.
The ASCS Southwest Region congratulates Rick Ziehl on the 2015 season championship, and thanks all our drivers, tracks, sponsors, and especially the fans for making the 2015 season a successful one. Look for the 2016 lineup to be announced at http://www.ascsracing.com in the coming months.
Race Results:
ASCS Southwest Region
Arizona Speedway – Queen Creek, Ariz.
Saturday, November 7, 2015
Car Count: 22
Heat 1 (8 Laps): 1. 5H-Kenny Allen; 2. 20Z-Rick Ziehl; 3. 18-Lorne Wofford; 4. 9-Ryan Linder; 5. 67-Brian Thompson; 6. 29-Darrell Sickles; 7. 27-Perry McMillan; 8. 43-Tanner Wolverton
Heat 2 (8 Laps): 1. 75X-J.T. Imperial; 2. 91-Casey Buckman; 3. 74-Colton Hardy; 4. 15C-Joey Chester; 5. 131-Royal Jones; 6. 4-Ryan Murphy; 7. 44-Jake Helsel
Heat 3 (8 Laps): 1. 5C-Billy Chester III; 2. 57-Alex Pettas; 3. 42-Danny Mathus; 4. 90-Lance Norick; 5. 8-Bob Ream Jr; 6. 14-Cody Sickles; 7. 55-Brent McKee
A Feature 1 (25 Laps): 1. 18-Lorne Wofford[3]; 2. 75X-J.T. Imperial[2]; 3. 8-Bob Ream Jr[15]; 4. 9-Ryan Linder[4]; 5. 131-Royal Jones[13]; 6. 5H-Kenny Allen[7]; 7. 5C-Billy Chester III[6]; 8. 20Z-Rick Ziehl[5]; 9. 44-Jake Helsel[19]; 10. 90-Lance Norick[8]; 11. 74-Colton Hardy[1]; 12. 15C-Joey Chester[12]; 13. 4-Ryan Murphy[17]; 14. 42-Danny Mathus[11]; 15. 29-Darrell Sickles[20]; 16. 67-Brian Thompson[14]; 17. 14-Cody Sickles[16]; 18. 57-Alex Pettas[10]; 19. 55-Brent McKee[18]; 20. 91-Casey Buckman[9]; 21. 43-Tanner Wolverton[22]; 22. 27-Perry McMillan[21]