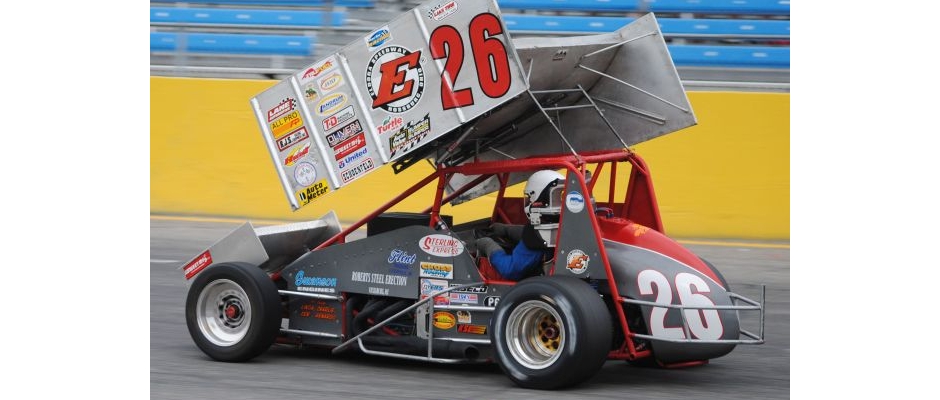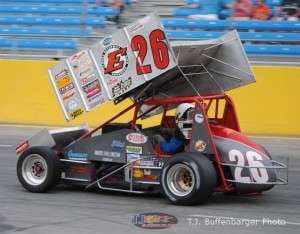 From Must See Racing
Holly MI — (February 19, 2016) — Jeff Bloom is among the first entries received for the Must See Racing Sprint Series presented by Engine Pro season opening weekend April 15-16 at Anderson (SC) Motor Speedway and Hickory (NC) Motor Speedway.
The two race weekend is the opening two rounds of the American Sprint Cup mini series pitting the teams from the south region against teams from the Midwest and across the country.
It comes as no surprise that Bloom has entered the season opening events. He was victorious in last April's first-ever visit to Hickory Motor Speedway for the Must See Racing Sprint Series. Bloom debuted a brand new car at Hickory Motor Speedway last year and captured the Saturday night finale in the event that was televised nationally on MAVTV. Bloom's participation in asphalt sprint car racing and MSRSS in 2016 will have significant importance. It will mark the 50th consecutive year Bloom has competed as a driver in sprint car competition.
The second generation drivers career began in 1967,racing super-modifieds on Indiana asphalt at South Bend on Friday's, New Paris on Saturday's, and Plymouth on Sunday's. Bloom's father, Ned, insisted Bloom start the first several events from the tail of the field. Bloom's career quickly took off.
Bloom has captured three Little 500 titles and garnered several feature events with several sanctioning bodies. Bloom has won in three different national divisions with the United States Auto Club (USAC) including the Silver Crown, Sprint Car, and Stock Car divisions. Bloom was inducted into the National Sprint Car Hall of Fame in 2013.
The April 15-16 events will mark the third time the MSRSS has competed in the Carolina's the past several seasons. Several drivers including; Jimmy McCune, Brian Gerster, Jessica Bean, Chris Lamb, Johnny Bridges, Jay Dunham and Kris Leming among others, are early entries for these events.
For info on MSRSS and updates on the 2016 opening events, please log onto www.mustseeracing.com