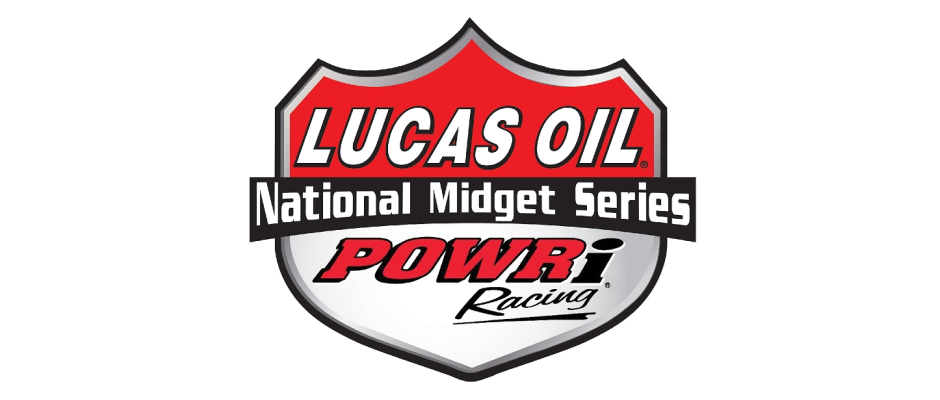 From Powri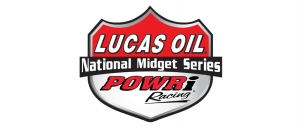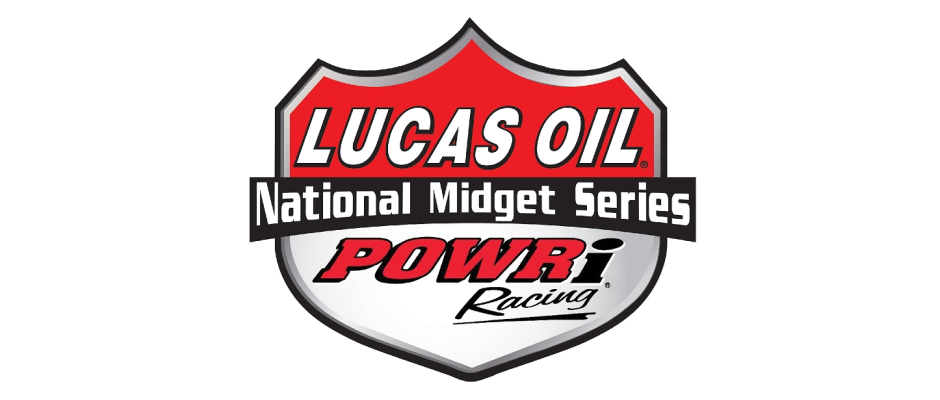 Brownstown, IL- In the first time that POWRi has ran a race at Fayette County Speedway since 2012, the high-banked ¼ mile produced two first time winners. Carson Macedo took the POWRi Lucas Oil National Midget Series win, while veteran Shelby Bosie earned his first-career POWRi Speedway Motors 600cc Outlaw Micro Series victory.
Macedo would start outside the front row, alongside Keith Kunz/Curb-Agajanian Motorsports teammate Tanner Thorson. Thorson would have the advantage over Macedo coming to the line for lap one, growing his lead and approaching lap traffic until Ryan Robinson brought out the yellow, falling off the pace exiting turn two on lap eight.
Coming back to green, Thorson caught lap traffic by lap 14, only to lose the lead after spinning from contact with a lap car exiting turn two.
Inheriting the lead just a little past the half way point, Carson Macedo lined up in front of Andrew Felker and Zach Daum. At the drop of the green flag, Daum would pounce on Felker for second, taking the position on lap 17 while Spencer Bayston chased the top three, eventually moving into third on lap 21. The following lap Devin Camfield would spin off turn four bringing out the final caution of the evening and line the field up for an eight lap shootout.
With multiple attempts, Daum tried sliding Macedo for the lead while struggling to keep his machine out of the turn two wall. However Daum ran out of laps as Macedo crossed the line first. Spencer Bayston rounded out the podium with his third straight, third place finish. Andrew Felker took fourth, while Justin Peck finished fifth.
"We were off to a slow start at the beginning of the season," said Carson Macedo. "Everybody at Keith Kunz Racing just does a great job. To be here in victory lane for our first midget win, it's really awesome and I hope we get many more. This is probably one of the funnest tracks I've ever raced at. To get right up on the fence like that, just awesome racing."
"We scrambled around to get this backup car ready," stated Zach Daum who finished second after starting 22nd. "We were the last one to the grid and we hardly looked at the racetrack. I burned my stuff up way too early there and I didn't have anything left at the end. I threw everything I had at her."
"We're stuck on this third place finish," said Spencer Bayston. "I've finished third these last few races now. Big Al gave me a really, really good car tonight. I don't think I ever got one lap in the clear that I didn't have to battle someone. I think our car's a lot faster than what I showed, but I just couldn't put Zach away to deal with Carson."
Midgets
Speedway Motors Heat Race Winners: Heat 1: 97 – SPENCER BAYSTON, Heat 2: 67 – TANNER THORSON, Heat 3: 5X – JUSTIN PECK
Great Clips Feature Winner: 71K – CARSON MACEDO
POWRi Lucas Oil National Midget Series Feature Results (30 laps): 1. 71K – CARSON MACEDO, 2. 5D – ZACH DAUM, 3. 97 – SPENCER BAYSTON, 4. 7A – ANDREW FELKER, 5. 5X – JUSTIN PECK, 6. 7 – AUSTIN BROWN, 7. 3N – JAKE NEUMAN, 8. 9K – KYLE SCHUETT, 9. 71 – RYAN ROBINSON, 10. 67 – TANNER THORSON, 11. 67K – HOLLY SHELTON, 12. 57D – DANIEL ROBINSON, 13. 50 – DANIEL ADLER, 14. 86C – DALTON CAMFIELD, 15. 35 – TYLER ROBBINS, 16. 1K – BRAYTON LYNCH, 17. 16 – DAVE CAMFIELD, JR., 18. 20 – CODY WEISENSEL, 19. 82 – ERIC JOHNSON, 20. 17C – DEVIN CAMFIELD, 21. 55 – NICK KNEPPER, 22. 27 – TUCKER KLAASMEYER, 23. 76 – KELLEN CONOVER, 24. DAYNE KINGSHOTT