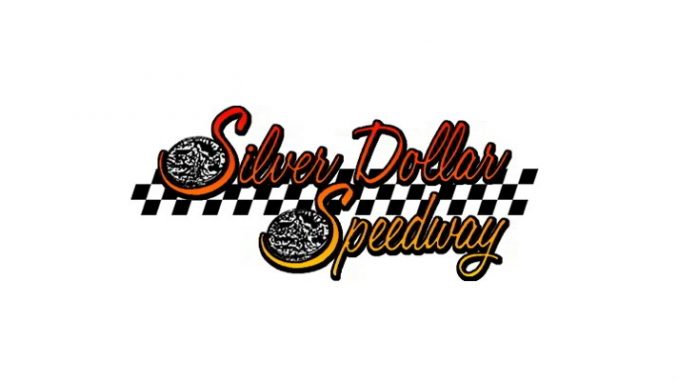 By Troy Hennig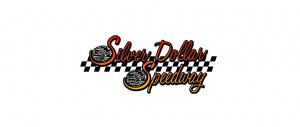 (4/30/17) Chico, CA … Silver Dollar Speedway will be hosting the traveling King of the West-NARC Fujitsu Sprint Car Series, this Saturday, May 6th for the lucrative 27th annual Dave Bradway Jr. Memorial Race.
This marks the only stop by the state's premier sprint car division to the action-packed quarter-mile oval this year.  (The season opener on March 4th was rained out.)
The Dave Bradway Jr. Memorial Race, named in honor of the Northern Auto Racing Club driver who lost his life in a racing accident in 1987, is one of the longest running races in the country.  The winner's list reads like a "who's-who" of some of the best open wheel drivers in California.  That is driven by the fact it features one of the richest purses of the KWS-NARC season, including $4000 in extra lap money for the race leaders, plus special cash awards for fast time and the feature event hard charger,
Among those expected to compete in Chico is current KWS-NARC championship point leader Bud Kaeding of Campbell.  Kaeding leads 15-year old driving sensation Giovanni Scelzi of Fresno by a narrow121-119 margin in the standings.  Kaeding is coming off a huge $11,000 victory at Tulare on April 22nd.   
"Due to the extra prize money, there is a lot of emphasis to let it all hang out during qualifying, because we want a good starting position in the main event,." explained Kaeding, the 2015 Bradway race winner.  "All of the teams share the same basic game plan, which ultimately makes for a great night of racing."
"With the lap money paying the top three drivers, the incentive is there to get out front as quickly as humanly possible," Kaeding continued.  "While none of us will admit we race for the money, it's there in the back of our head so we don't hold anything back."
Also expected to compete on Saturday is defending series champion and 2016 Bradway race winner Kyle Hirst of Paradise; Lemoore's Carson Macedo; feature event winner Cory Eliason of Selma; Willie Croft of Sacramento; Penngrove's Michael Kofoid; Mitchell Faccinto and DJ Netto of Hanford, and Roseville's Sean Becker.
The racing format includes qualifying, four heat races, a Hoosier Tires Dash, a 12-lap semi-main and the 40-lap feature event.
Pit Gates open at 3:00 p.m.  Front gates open at 5:00 p.m., followed by qualifying at 6:30 p.m. and racing at 7:00 p.m.  Also on the race card are Wingless Sprint Cars and Economy Sprints.
Silver Dollar Speedway is located at the fairgrounds in Chico, approximately ¼ mile west of U.S. 99.  For more information, call 530-891-6535.
2017 KWS-NARC FUJITSU SERIES POINT STANDINGS
(After two events in 17-race Series)
Bud Kaeding, Campbell (1)         121
Giovanni Scelzi, Fresno              119
Carson Macedo, Lemoore           118
 Kyle Hirst, Paradise                    113
Cory Eliason, Selma (1)               112
DJ Netto, Hanford                        110
 Mitchell Faccinto, Hanford         109
Michael Kofoid, Penngrove         108
Willie Croft, Sacramento                98
 Chase Johnson, Penngrove         96
 Brent Kaeding, Campbell              93
Craig Stidham, Fresno                   92
 Sean Becker, Roseville                 92
 Bobby McMahan, Elk Grove         90
 Jason Statler, Grass Valley           87
Sean Watts, Atwater                       86
Scott Parker, Coarsegold              84
Jarrett Soares, Elk Grove              82
Taylor Malsum, Seattle, WA          79
 Mathew Moles, Fresno                 79