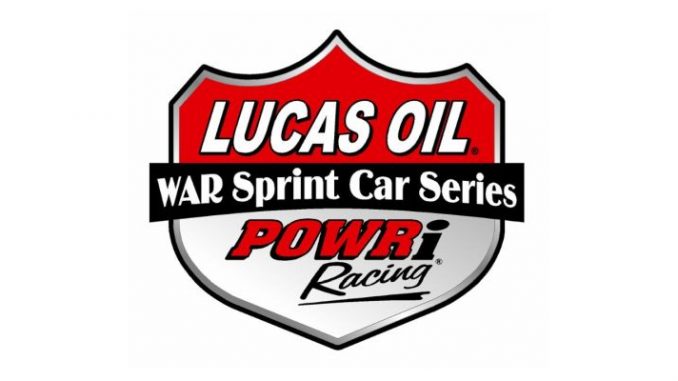 From Brooke Rowden
INDIANAPOLIS (March 26, 2018) – The long, cold off-season is finally coming to an end for the POWRi Lucas Oil WAR Sprint Cars. A two-day weekend of racing is on tap to kick off the anticipated 2018 racing season.
First, WAR will be heading to US 36 Raceway in Osborn, Missouri on Friday, March 30, followed by Eagle Raceway in Eagle, Nebraska on Saturday, March 31. Both nights will pay $1,500 to win and $200 to start.
Terry Babb scored the WAR win at US 36 Raceway last season while Korey Weyant was victorious in 2017 at Eagle Raceway. The WAR teams have been busy building up their equipment throughout the winter months in order to put on exciting shows for their fans. From veteran to rookie talents following the 2018 WAR trail, it is sure to be an action-packed season.
US 36 Raceway Gate/Event Times:
Pit Gate – 3PM
Hot Laps – 7PM
Eagle Raceway Gate/Event Times:
Pit Gate – 2:30PM
Hot Laps – 4:30PM
Racing – 5:30PM