By Eric Bunn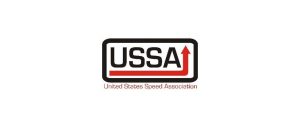 (Lebanon, IN) Kameron Gladish earned his first K&M Tool and Die Mel Kenyon Midget Series presented by Newton Oil Services and Dragon Racing Fuels win on the strength of a back straight pass at the Indianapolis Speedrome. Gladish drove a dominating race to become the 7th different winner in the K&M Kenyon Midget Series to close out the first half of the season.
Gladish's victory also marked the first win for legendary car owner Gene Nolen in Kenyon Midgets. Nolen is best known for his Silver Crown and Sprint cars as well as his efforts in the Pay Less Little 500. Nolen's driver Kody Swanson won the 2018 "Little 5". Gladish served as a crew member in that effort. Nolen serves a sponsor and coach for Gladish's effort in midgets.
Gladish took the green on the inside of row two. He immediately went to work on series point leader Trey Osborne for the race lead. Osborne began his race winning move exiting turn four on lap three. He got a wheel under Osborne entering turn one, pulled alongside exiting turn two and grabbed the lead on the back stretch.
Dameron Taylor began the race on the outside of row three and fell back as far as eight before he started back up through the field eventually joining Osborne to battle for second. The two drivers engaged in a multi-lap duel with Taylor attacking and Osborne defending. With less than five laps remaining Taylor pulled off a bold move entering turn one to take second. The two drivers would complete the 50-laps running in that order.
Tommy Kouns and Colin Grissom filled out the top five. Grissom also set fast time in qualifying.
As the K&M Tool and Die Mel Kenyon Midget Series presented by Newton Oil Services and Dragon Racing Fuels begins its "Half-time" break, Trey Osborne sits on top of the series Driving Championship points. Osborne leads Nathan Foster by 232 points. Tommy Kouns rides in third with Kameron Gladish and Logan Huggler following in 4th and 5th respectively, Foster is the only driver in the top five who hasn't won a race in 2018.
Following a week off, the K&M Kenyon Midget drivers will return to action on Saturday July 28 at US 24 Speedway in Logansport (IN). It will be the series first dirt race since Nick Hamilton picked up the win at US 24 on May 5