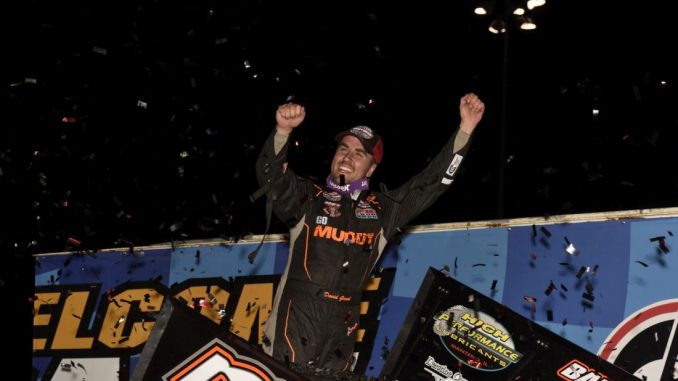 (October 31, 2018) – David Gravel ended up with a different kind of "treat" on Halloween, a job driving for Jason Johnson Racing for the 2019 season.
Gravel from Watertown, Connecticut will drive for JJR during the entire World of Outlaws series campaign next season. Gravel takes on the daunting task of being the first full time driver for the team since Jason Johnson's fatal accident in June at Beaver Dam Raceway.
Gravel finished third in points the past two seasons posting 17 wins in 2017 and five victories in 2018. Gravel and CJB Motorsports announced they were parting ways last week with Shane Stewart taking over driving duties.