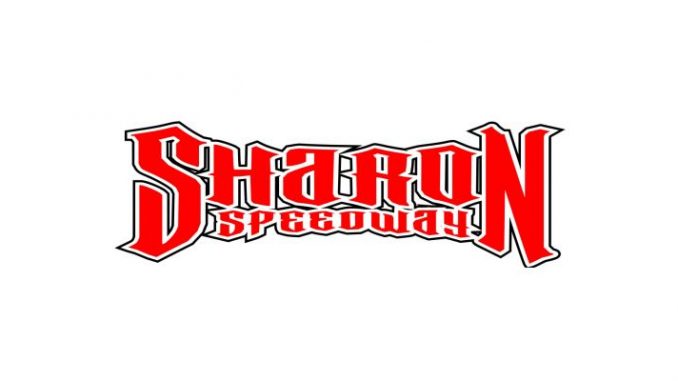 By Mike Leone
(Hartford, OH)…After two nights last weekend for the "Steel Valley Pro Stock Nationals", Sharon Speedway will return to action this Saturday night (July 29) with a full four-division racing program for the "Bill Kirila Memorial" as the 94th anniversary season rolls on. The "Steel Valley Thunder" program will feature the Hovis Auto & Truck Supply "410" Sprint Cars along with the Gibson Insurance Agency Pro Stocks, HTMA/Precise Racing Products RUSH Sportsman Modifieds, and the Whelen Econo Mods. It's Bucks Fab and Barris Supply Night. Race time is 7 p.m.
Bill Kirila was one of the owners of Sharon along his brother Ron and the Blaney and Weller Families when the track changed ownership in 2002. Kirila of Brookfield, Ohio passed away after an extended illness on June 23, 2006 at the age of 68. He was a graduate of Brookfield Ohio School and went on to become the Vice President of Kirila Contractors.
The "410" Sprint Cars will race for $3,000 to-win on Saturday. The Sprints have competed six times this season with four different winners and an average car count of nearly 33 per event. Dave Blaney won the May 13 opener then backed that up by winning another $3,000 in his next appearance on June 3 for the Western PA Speedweek event for his 36th career Sharon "410" victory . In between, Donny Schatz won his first Sharon "410" race when the World of Outlaws visited on May 20 for $10,000. Dale Blaney topped a season high 37-car field on June 28 in the $4,000 "Wednesday Night Thunder" show, and most recently won $2,700 last Friday night. In between, Tyler Courtney won his first career Sharon race for the "Lou Blaney Memorial" under the All Star Circuit of Champions sanction with 43 cars in the pits.
The Gibson Insurance Agency Pro Stocks are back after their "Steel Valley Pro Stock Nationals" last weekend. The only repeat winner in seven features this season has been Tim Bish, who won the opener for his first career Sharon victory and won the first feature last Friday night. Jordan Perkins and Jackson Humanic were also first time Sharon winners earlier this season. Standouts Curt J. Bish and Chris Schneider won their first feature events of the season last weekend, while Jason Fosnaught ended a five-year winless drought winning one of the $3,500 features last Saturday night.
The HTMA/Precise Racing RUSH Sportsman Modifieds return for the first time in six weeks. The 10th year division has produced three different winners as only Ben Easler has been able to repeat. The 2022 RUSH Weekly Series Champion won the season opener then returned to Hovis Auto & Truck Supply victory lane at the last show on June 17. Ayden Cipriano and Garrett Krummert have also been victorious. Two-time track champion, Kole Holden, has won seven races around the circuit; however, is still searching for his first Sharon win of 2023. Cipriano leads both the $3,500 Weekly Series and $1,000 Wedge Motorsports "Route 7 Rumble" Series points.
Rounding out the four-division program will be the Whelen Econo Mods, who last completed an event on June 3. 2019 champion, Dustin DeMattia, returned to the class for the May 13 opener and won his fourth career race in the division. On May 27, Jeremy Double upped his all-time career win total to 19 following his $800 victory. And most recently, Will Thomas III collected his ninth career win in the division. There have been three different winners in as many races, will there be a fourth different winner in four races on Saturday night?
"410" Sprint Car Payoff: 1. $3,000 2. $1,300 3. $1,000 4. $750 5. $650 6. $550 7. $500 8. $450 9. $425 10. $400 11-13. $375 14-16. $350 17-20. $300 21-24. $250. Tow/Non-Qualifiers $100.
Summit Racing Equipment will present the hard charger award to the RUSH Sportsman Modified division. The driver that passes the most cars in the feature will receive a $100 Summit gift card. In the event of a tie, the tiebreaker will be the driver that finished highest in the feature.
There is no Sharon registration fee. One-way driver radios are mandatory; channel 454.000. AMB/MyLaps transponders are required; rentals available for $25. If you have yet to register for the 2023 season, please bring the registration form with you completed https://www.sharonspeedway.com/downloads/get.aspx?i=785729
Fans can not only experience viewing from the frontstretch and backstretch grandstands, but also from the infield fan zone, which includes concessions and restrooms. Sharon is the only track in the area to have viewing from the unique infield perspective. There will be times throughout the night when fans can cross on the frontstretch back and forth.
The pits will be open throughout the afternoon with passes going on sale at 4 p.m., while general admission opens at 5. Hot lap/qualifying for the "410" Sprints will be at 6:30 p.m. followed by racing.
Grandstand/fan zone admission for those 14 and over is $15, while senior admission is $10. Patio seating upgrades are just $10 and fan suite seating upgrades are just $20 over the cost of general admission. These can be upgraded on race night at the track office. As always, children under 14 and parking are always FREE. Pit passes are $30. As a reminder, coolers nor outside food or beverages are not permitted.
Coming up next Saturday (August 5), the Hovis Auto & Truck Supply UMP Modifieds will headline the "Steel Valley Thunder" program for $1,000 to-win in their final tune-up before the $2,558 to-win "Bill Gabrielson Memorial" on August 19. Also on next Saturday's card will be the Gibson Insurance Agency Pro Stocks, HTMA/Precise Racing Products RUSH Sportsman Modifieds, and the Whelen Econo Mods. Race time is 7 p.m.
Sharon Speedway is owned by the Blaney, Weller, and Kirila Families and is a 3/8-mile dirt track located on Custer-Orangeville Road in Hartford, Ohio near the intersection of Routes 7 & 305. For more information, check out the website at www.sharonspeedway.com or call 330-772-5481. Like us on Facebook at www.facebook.com/sharonspeedway and follow us on Twitter @sharonspdwy.