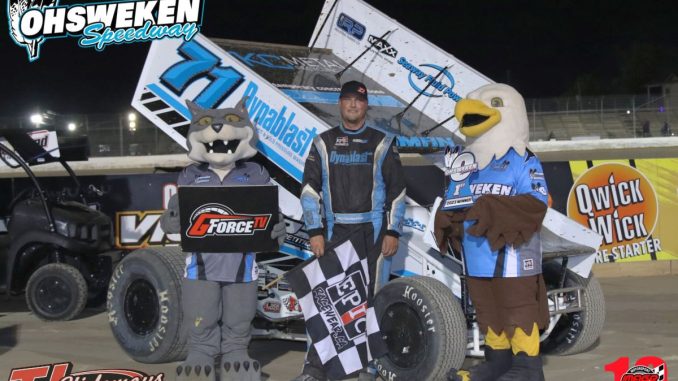 (September 27, 2023) — Ohsweken Speedway announced Tuesday night that the independent inquiry into the ignition box and magneto were complete, and Mike Bowman would retain his victory in the 19th Northern Sprint Car Nationals at Ohsweken Speedway.
The ignition boxes and magnetos from Bowman and Sam Hafertepe Jr.'s cars were sent to MSD in El Paso, Texas for inspection after Hafertepe and the Hills Racing Team protested Bowman's victory. MSD determined that no electroni devices were found in any of the units.
Bowman has 14 feature victories this season including all six of the biggest paying feature events at Ohsweken Speedway this season in the crate and winged 360 sprint car classes.