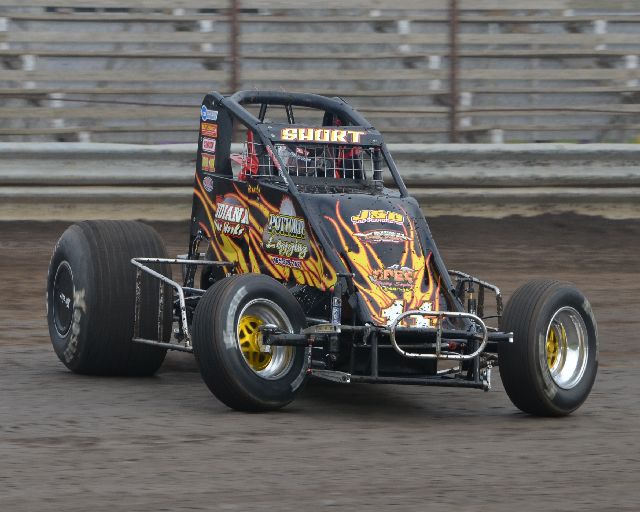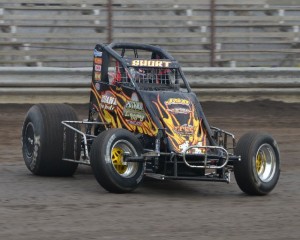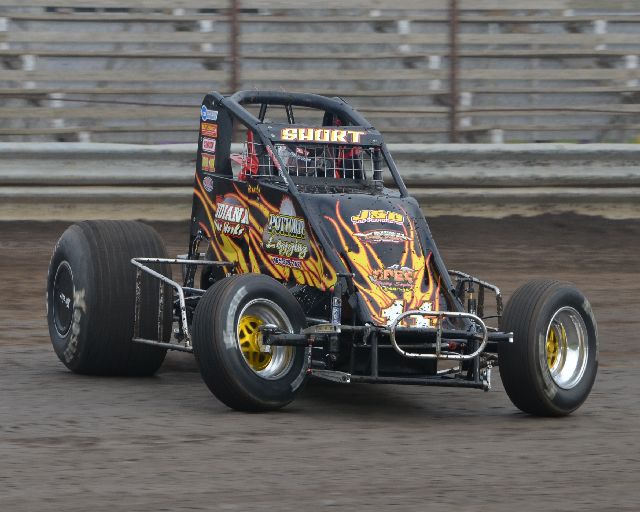 From Mike O'Leary
May 30, 2013 – Racing for a second King of Indiana Sprint Series crown, Brady Short holds an 80-point advantage as the tour heads to Paragon Speedway this Saturday. With only two events remaining, those chasing Short are quickly running out of time.
With two wins and two fifth place finishes, Short has built his lead by both winning races and finishing consistently well when he doesn't. He has Cam Pottorff's sprinter working well everywhere. The pressure is on Kevin Thomas Jr., Robert Ballou, Hunter Schuerenberg and Casey Shuman, all within 144 points, if anyone is going to catch Short.
Setting the stage, Jon Stanbrough has won four of the last five KISS races at the Paragon oval. The race that Stanbrough didn't win was captured by Shane Cottle. Short finished second to Stanbrough last year, proving that he is no slouch, while Cottle also had a top-5 result.
The question becomes whether Stanbrough can win a fifth KISS feature at Paragon, or if someone else will race their way into victory lane. Stanbrough is hungry for another win. He changed rides a couple weeks ago, and isn't a factor in this year's point race. But the six-time KISS champion is now teamed with Shane Wade's Amati Racing and Daryl Tate, and has been stronger with each race.
The sixth stop of the 2013 KISS tour, Paragon Speedway, located 8 miles south of Martinsville, Indiana, just off Rt 67, on Saturday, June 1. The front gate will open at 5:00, and the pit gate at 4:00. Hot laps are scheduled for 6:30, with racing at 7:30. The evening's program includes UMP super stocks, pure stocks, bombers and hornets. General admission tickets are $20 and ages 12 and under are admitted free. Pit passes are $30. For more information, go to www.paragonspeedway.com.
KISS Point Standings
1. Brady Short 680, 2. Kevin Thomas Jr. 600, 3. Robert Ballou 581, 4. Hunter Schuerenberg 577, 5. Casey Shuman 536, 6. Levi Jones 492, 7. Dave Darland 479, 8. Shane Cottle 427, 9. Jerry Coons Jr. 400, 10. Chris Gurley 351
2013 KISS SCHEDULE
May 3 Bloomington Speedway – Brady Short
May 5 Kokomo Speedway – Robert Ballou
May 10 Gas City I-69 Speedway – Brady Short
May 18 Lawrenceburg Speedway – Rain
May 26 Tri-State Speedway – Daron Clayton
June 1 Paragon Speedway
July 2 Terre Haute Action Track