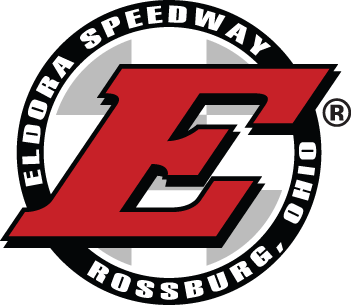 From USAC
Saturday night's 35th "4-Crown Nationals" brings all three of USAC's National divisions to Rossburg, Ohio's half-mile Eldora Speedway for one night and, as usual, the one thing that is predictable in the AMSOIL National Sprint Car portion of the program is unpredictability.
There have been nine different feature winners in the last nine "4-Crown" Sprint Car races and no repeat winner since Bud Kaeding in 2001 and 2002.
San Jose, California's Thomas Meseraull earned his first career USAC National victory in last year's event and joins Brady Bacon (2014), Chris Windom (2013), Jerry Coons Jr. (2009) and Dave Darland (1999) as series regulars who are expected to compete this Saturday night.
Current drivers in the top-ten in the AMSOIL National Sprint points who are looking for their first "4-Crown" triumph include Chase Stockon (third), C.J. Leary (seventh) and Aaron Farney (tenth). Hanford, California's Chad Boespflug (sixth) won at Eldora in May, but seeks his first career "4-Crown" win this Saturday.
Bacon, of Broken Arrow, Okla., is firmly locked into the lead in the USAC AMSOIL Sprint Car National Championship standings by a whopping 219 points over the injured Robert Ballou – a 2007 "4-Crown" Sprint winner.
Chase Stockon is poised to take over the number two position in the standings, trailing Ballou by just two points after last Saturday's race at Haubstadt, Ind. won by Kyle Cummins. Ballou continues to recuperate from injuries suffered in a crash at Calistoga, Calif. earlier this month.
Cummins, of Princeton, Ind., led the final 21 laps of last Saturday's "Haubstadt Hustler" co-sanctioned by MSCS after passing Tyler Courtney on lap 20 in his Rock Steady Racing/ProGlide Bearings – Tim Mason ReMax/Mach-1/Cummins. Tyler Courtney took second ahead of Shane Cottle, Kevin Thomas Jr. and Stockon.
Tyler Hewitt was Saturday's ProSource fast qualifier while Jon Stanbrough came from 22nd to 10th to claim the KSE Racing Products Hard Charger Award.
Last Friday night's "Jim Hurtubise Classic" at the Terre Haute (Ind.) Action Track was rained out and has been rescheduled for Saturday, October 15.
Spectator Gates open at noon, while hot laps are set to begin at 4:30pm with qualifications and racing to immediately follow.
Saturday night's card at Eldora also features the USAC Silver Crown Championship, the USAC Midget National Championship and the Arctic Cat All Star Circuit of Champions.
—————————————————————————-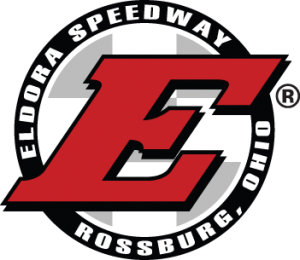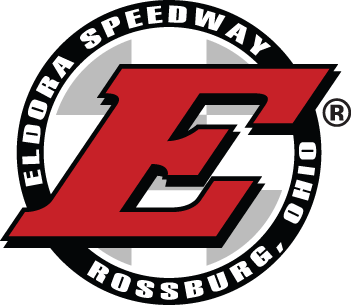 UPCOMING USAC AMSOIL SPRINT CAR NATIONAL CHAMPIONSHIP EVENT:
DATE: Saturday, September 24, 2016
SERIES: USAC AMSOIL Sprint Car National Championship
TRACK: Eldora Speedway (Rossburg, Ohio) – 1/2-mile, dirt oval
EVENT: 35th "4-Crown Nationals" featuring the USAC AMSOIL Sprint Car National Championship, USAC Silver Crown Championship, USAC Midget National Championship and the Arctic Cat All Star Circuit of Champions.
STARTING TIMES: 11:30 AM: Turn 3 Race Registration opens (pit passes & media credential sign-in), 11:30 AM: Main Gate Ticket Office opens (tickets, pit passes, & will call), 11:30 AM: Turn 4 Ticket Office opens (tickets & pit passes), 11:30 AM: Gates Cleared to prepare for Opening, 12:00 PM: Spectator Gates open. 4:30 PM: Hot Laps begin, 8:00 PM: Racing begins.
TICKETS: (General Admission) Ages 13 & up: $30, Ages 12 & under: FREE! (Reserved) Ages 13 & up: $34, Ages 12 & under: $14.
TRACK ADDRESS: 13929 Ohio 118, New Weston, OH 45348
TRACK PHONE: (937) 338-3815
TRACK WEBSITE: http://www.eldoraspeedway.com/
—————————————————————————-
PAST "4-CROWN NATIONALS" USAC SPRINT CAR WINNERS:
1981: Steve Kinser, 1982: Steve Kinser, 1983: Jack Hewitt, 1985: Larry Rice, 1986: Rich Vogler, 1987: Tony Elliott, 1988: Steve Butler, 1989: Steve Butler, 1990: Jack Hewitt, 1991: Jack Hewitt, 1992: Danny Smith, 1993: Tony Elliott, 1994: Kevin Doty, 1995: Tony Stewart, 1996: Jimmy Sills, 1997: Jack Hewitt, 1998: Jack Hewitt, 1999: Dave Darland, 2000: Tracy Hines, 2001: Bud Kaeding, 2002: Bud Kaeding, 2004: Dickie Gaines, 2005: Levi Jones, 2006: Tracy Hines, 2007: Robert Ballou, 2008: Brad Sweet, 2009: Jerry Coons Jr., 2010: Levi Jones, 2011: Kyle Larson, 2012: Tracy Hines, 2013: Chris Windom, 2014: Brady Bacon, 2015: Thomas Meseraull
—————————————————————————-
ABOUT ELDORA SPEEDWAY:
Since carved from a cornfield in the natural amphitheater that existed between the Eldora Ballroom and the Wabash River by bandleader Earl Baltes in 1954, Eldora Speedway has grown to be a frontrunner in motorsports growth and stability. Baltes chose to sell the legendary high-banked clay oval to motorsports entrepreneur and NASCAR, IndyCar and USAC champion Tony Stewart in 2004.  Celebrating its 63rd season in 2016, Eldora hosts the biggest events in short-track racing including the $100,000-to-win Dirt Late Model Dream by Ferris Mowers; the $50,000-to-win Kings Royal Weekend; the Camping World Truck Series' Aspen Dental Dirt Derby – NASCAR's only race on dirt; the 46th annual World 100; and the legendary 4-Crown Nationals. The complete schedule for Eldora's 63rd consecutive season, including ticket and campsite information, is available at www.EldoraSpeedway.com and can be requested by phone at (937) 338-3815. Fans can get behind-the-scenes access of Eldora Speedway by following @EldoraSpeedway on Twitter, Instagram and Snapchat, hitting 'Like' at www.facebook.com/EldoraSpeedway and visiting www.youtube.com/EldoraSpeedway.