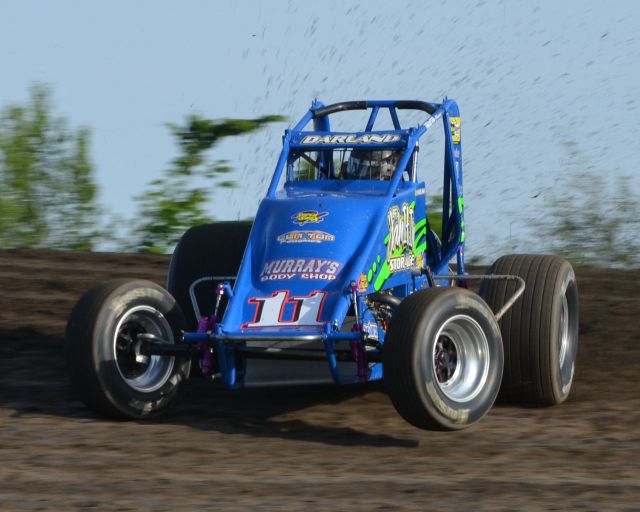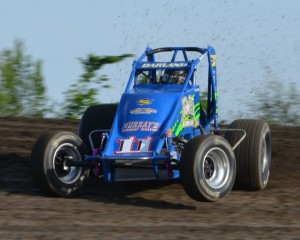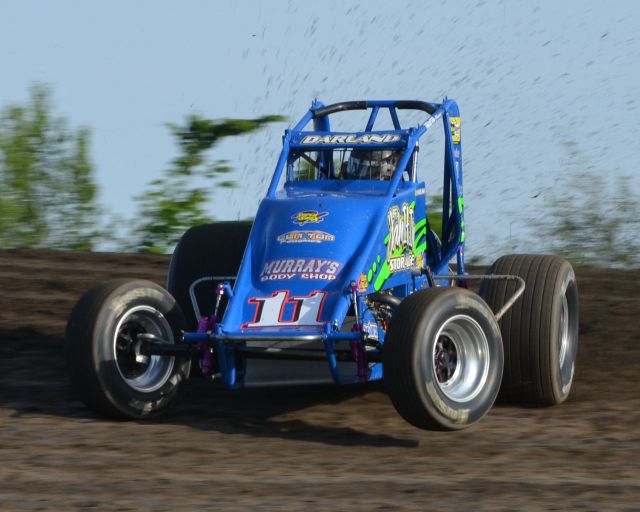 From Port Royal Speedway
Port Royal, PA — (June 4, 2012) — Port Royal Fairgrounds Speedway will present the 2012 USAC Eastern Storm Series Finale this Saturday, June 9 at 7 pm as part of EMMR/Penn Central Racing Reunion Honoree Night.
Also on the card will be the ARDC Midgets for an open wheel doubleheader plus pro stocks.
Never before in the nearly 60-year history of USAC have the fire breathing, wingless monsters taken on the speeds of the half-mile Port Royal Speedway.
But that will all change this week when the Eastern Storm series champion will be crowned at Port Royal at the conclusion of the 30-lap USAC feature event, paying $6,000 to win.
The Eastern Storm series title will pay the winner $1,000 as well.
Locals Mark Smith and Daryl Stimeling have already expressed their intent to compete in the Port Royal event with still others investigating the possibility.
One driver almost assuredly in attendance will be Indiana pilot Bryan Clauson, who recently competed in the Indianapolis 500.
Clauson finished 30th in the prestigious race after making the starting grid as a rookie.
Another driver expected to compete is Californian Damion Gardner who counts former Port Royal sprint regular Michael Carber among his mechanics and team members.
Tony Stewart racing pilot Levi Jones is also expected to be on hand along with wingless veteran Dave Darland of Lincoln, IN.
Empire state pilot Coleman Gulick will also be in competition.
Gates for the program will open at 5 pm with time trials slated for 7 pm.
Adult general admission for the first of its kind Port Royal show is $25 with students ages 12 – 18 set at just $5.
Numerous restored racecars will be on hand as part of the EMMR/Penn Central Racing Reunion activities.  The restored cars will receive track time.
Recipients of the 2012 Founders Awards, car owner John Regester and driver Leroy Felty, will be feted at the event.