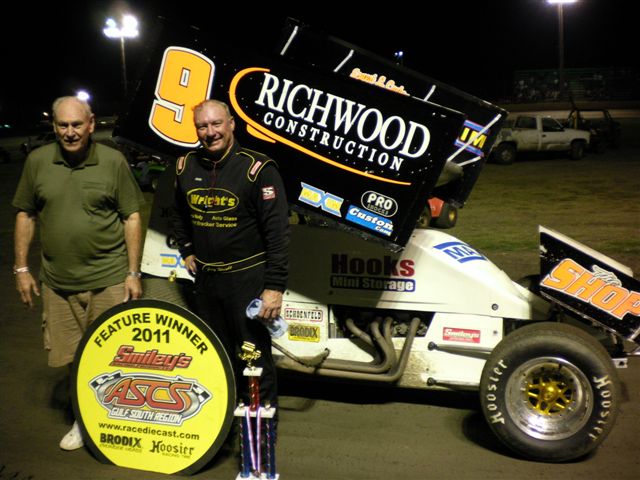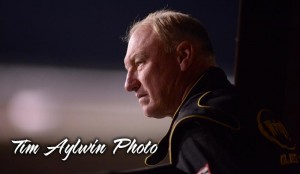 From Bryan Hulbert
Tulsa, OK — (June 11, 2014) — There are names in racing that demand respect, and Gary Wright is, without a doubt, among the most respected names in all of Sprint Car racing.
Four ASCS National Championships, a series leading 127 National Tour wins, along with an additional 48 ASCS Regional victories, Wright could bring his regional win total to 49 on Friday, June 13 with the Smiley's Racing Products ASCS Lone Star Region at the Timberline Speedway in Corley, Texas as "The Texan" returns to the driver's seat for the first time since his retirement in 2012.
"I'm looking forward to it because it's just for fun," said Wright when asked about his thoughts on getting back in the car. "I'm kind of looking at it like a Professional Golfer that's golfed for 37 years, and now he gets to play Golf with his buddies and just have fun."
Like slipping on an old pair of shoes, Wright revealed he'll actually be in the car he turned his last laps in.
"The guy's name is Mark Huddleston, and he bought my last car I run, and the last motor I had. It even has the same seat I run the last race I run it, so everything will feel just like home," commented Wright.
Asked if he's had a chance to go over the car, Gary explained that not only his old car, but old Crew Chief, Chris Stivers, has headed up getting the car in order for Huddleston during the off-season and will be turning the wrenches come Friday night. Still, a once over on Thursday will make sure Gary finds the car to his liking before hitting the track.
With the announcement of Gary's return to the cockpit just over a month ago, Wright said the fan response has been very good, "I've had a lot of calls from people 300 miles away asking if it's true, and saying they're coming so it'll be good for the promoter. It's close to home, and just for fun, but I am going to try and run good though," chuckled Wright; not giving any idea of ever backing down from a chance of winning. "After 37 years, I don't think I've totally forgotten everything."
Events at the Timberline Speedway are scheduled to begin at 7:30 P.M. (CT) and will include Modifieds, Limited Modifieds, and Factory Stocks. Admission is $20 for Adults. Children ages 6-12 get into the grandstands for $5. Kids 5 years and younger get in free. For more information on the Timberline Speedway, log onto http://www.timberlinespeedway.com or call 903-691-4367.
To keep up on all the news of the American Sprint Car Series, log onto http://www.ascsracing.com.