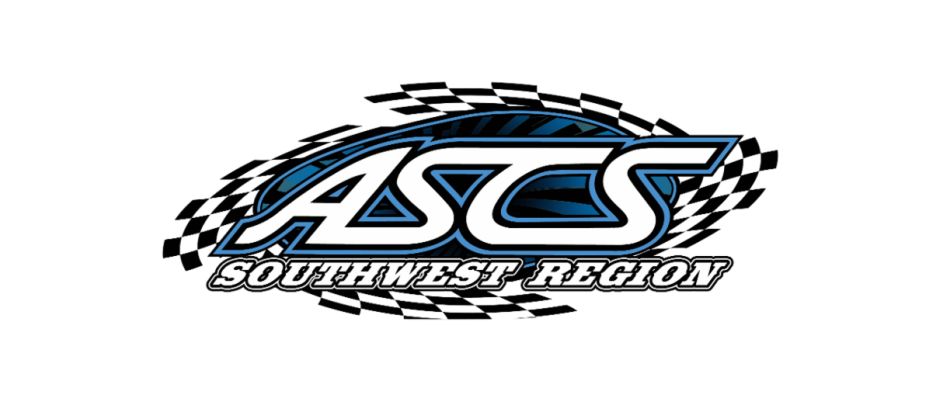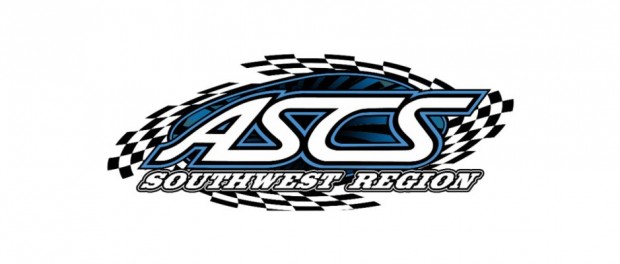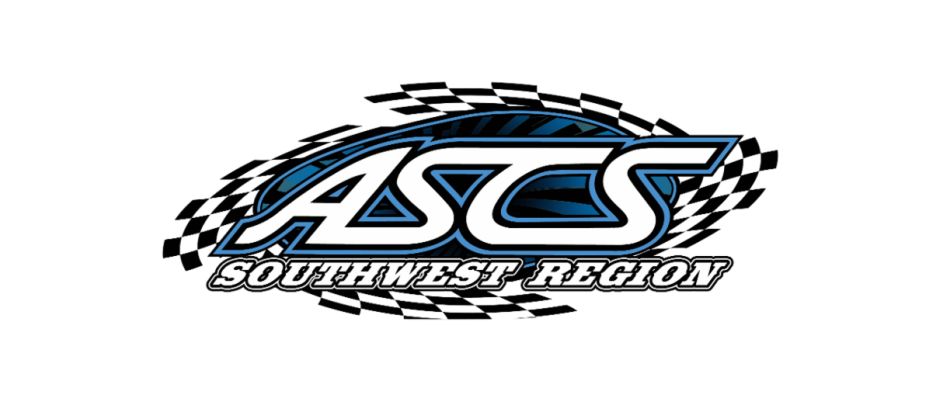 From Bryan Hulbert
Casa Grande, AZ — (February 27, 2016) — Off and running, the ASCS Southwest Region kicked off their 2016 season at the Central Arizona Speedway with Washington's Logan Forler putting the Rush Concrete Pumping / Forler Trucking No. 2L in Victory Lane.
Forler's sixth career ASCS Southwest triumph, the No. 2L gave chase from the seventh starting position, taking the lead from Bob Ream, Jr. in the closing laps for the night's $1,500 score.
Ream held on to finish second with early race leader, James Mosher, completing the podium. J.T. Imperial from eighth crossed fourth with New Mexico's Wes Wofford picking up the SpeedMart Hard Charger of the Night; coming from 17th to finish fifth.
R.J. Johnson crossed sixth with Ryan Linder seventh. Eleventh starting Lorne Wofford was eighth with Chris Masters and Rick Ziehl completing the top-ten.
Photographer, Ron Gilson, put up $25 to the night's Heat Race winners with Ryan Linder, Bob Ream, Jr., and James Mosher taking Heat Race wins. Jeremy McCune picked up a $50 gift certificate at the night's long tow award (1,275 miles) from SpeedMart. In honor of Steve Stroud, $100 was awarded to the first non-transfer in the B-Feature with T.K. (Kristine) Lindahl picked up the bonus. The Race Shack also awarded $100 to the driver who finished ninth in the A-Feature. Chris Masters picked up the extra cash.
The ASCS Southwest Region takes to the track again on Saturday, March 12 at the Canyon Speedway Park in Peoria, Ariz. For continued updates on the ASCS Southwest Region, log onto http://www.ascsracing.com.
Race Results:
ASCS Southwest Region
Central Arizona Speedway – Casa Grande, Ariz.
Saturday, February 27, 2016
Car Count: 27
Heat 1 (8 Laps): 1. 9-Ryan Linder; 2. 2L-Logan Forler; 3. 75X-J.T. Imperial; 4. 20Z-Rick Ziehl; 5. 91-Casey Buckman; 6. 22-Mike Rux Jr; 7. 90-Lance Norick; 8. 22B-Jesse Baker; 9. 7-Danny Mathus
Heat 2 (8 Laps): 1. 8-Bob Ream Jr; 2. 51-R.J. Johnson; 3. 01-Kaylene Verville; 4. 18W-Lorne Wofford; 5. 4U-James Aragon; 6. 5C-Billy Chester III; 7. 19-Wes Wofford; 8. 74-Colton Hardy; 9. 4X-Rickey Hood
Heat 3 (8 Laps): 1. 12-James Mosher; 2. 98-Chris Masters; 3. 2-Shad Peterson; 4. 0J-Jeremy McCune; 5. 17K-Kyle Danielson; 6. 8A-Jordan Stetson; 7. 55-T.K.(Kristine) Lindahl; DNS 56X-Mark Chisholm; DNS 14-Cody Sickles
B Feature (12 Laps): 1. 5C-Billy Chester III[1]; 2. 19-Wes Wofford[3]; 3. 90-Lance Norick[6]; 4. 74-Colton Hardy[7]; 5. 8A-Jordan Stetson[2]; 6. 22-Mike Rux Jr[4]; 7. 4X-Rickey Hood[9]; 8. 22B-Jesse Baker[8]; 9. 55-T.K.(Kristine) Lindahl[5]; 10. 7-Danny Mathus[10]; 11. 14-Cody Sickles[12]; 12. 56X-Mark Chisholm[11]
A Feature (25 Laps): 1. 2L-Logan Forler[7]; 2. 8-Bob Ream Jr[3]; 3. 12-James Mosher[1]; 4. 75X-J.T. Imperial[8]; 5. 19-Wes Wofford[17]; 6. 51-R.J. Johnson[5]; 7. 9-Ryan Linder[6]; 8. 18W-Lorne Wofford[11]; 9. 98-Chris Masters[4]; 10. 20Z-Rick Ziehl[2]; 11. 01-Kaylene Verville[9]; 12. 91-Casey Buckman[13]; 13. 90-Lance Norick[18]; 14. 5C-Billy Chester III[16]; 15. 17K-Kyle Danielson[14]; 16. 74-Colton Hardy[19]; 17. 4U-James Aragon[15]; 18. 22-Mike Rux Jr; 19. 8A-Jordan Stetson[20]; 20. 4X-Rickey Hood; 21. 2-Shad Peterson[10]; 22. 0J-Jeremy McCune[12]