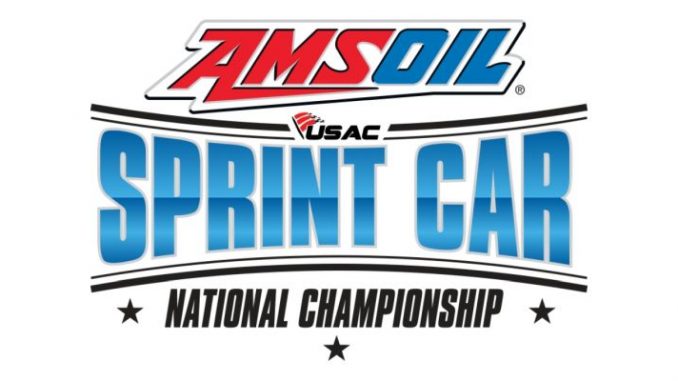 From USAC
PLYMOUTH, Ind. (May 3, 2018) — This Saturday night, Speed Shift TV will have exclusive coverage of the USAC AMSOIL National Sprint Car stop at Plymouth Speedway.
The series' second ever visit to the northern Indiana comes just one year after the initial appearance at the track won by Ione, California's Justin Grant. Interestingly, Grant won the most recent USAC event streamed by Speed Shift TV, last Sunday's "Sumar Classic" Silver Crown race at the Terre Haute (Ind.) Action Track.
The Plymouth race will also feature Tyler Courtney, the lone driver to have won in at least two USAC National series thus far in 2018; 2015 Plymouth USAC Midget winner Kevin Thomas, Jr.; reigning USAC AMSOIL National Sprint Car champion Chris Windom; the winningest USAC Sprint Car driver of all-time, Dave Darland; 2017 Plymouth Fast Qualifier Chase Stockon; 2017 Plymouth third-place finisher Chad Boespflug; plus C.J. Leary, a five-time USAC Sprint winner a year ago, plus past series champs Brady Bacon (2014 & 2016) and Robert Ballou (2015).
The drivers meeting for Saturday's race begins at 5:30pm while cars hit the track at 6pm.
You can watch the race live on http://www.SpeedShiftTV.com/ or listen live on the USAC app. A day later, on-demand, you can re-watch all of the evening's race with flag-to-flag coverage on http://www.Loudpedal.TV/.