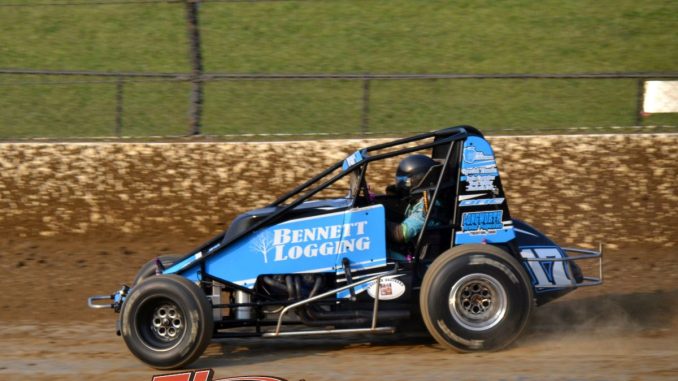 ROSSBURG, Ohio (June 16, 2023) — Nick Bilbee won the Buckeye Outlaw Sprint Series feature Friday night at Eldora Speedway. Bilbee, from Martinsville, Indiana, passed Dallas Hewitt during a restart during the closing stages of the main event and pulled away from the field for the victory.
Dustin Ingle held on for the runner up spot after moving up through the field using the bottom of the race track with Ricky Lewis rounding out the top five.
During the feature event Travis Hery flipped down the back straightaway. Hery was alert and talking to the track safety team, but was transported to an area hospital for further treatment.